How to 400x your company revenue
a case study
No WEAK LINKS
In today's highly evolved media marketplace a lot of space for a company to close gaps still exists. We can get as granular as seconds link or break pieces of the chain.  Calmer Corn Heads was a traditional manufactured product in the conservative agricultural market with a Lexus price point.  The same content marketing plan was proposed to the marketing director in 2014 who was the owner's brother – and it was shrugged off with zero understanding.  That manager also tried to start a dealer network with catastrophic financial repercussions.  The opportunity costs defined by the revenue growth after the plan was enacted show that decision cost the company a whopping 70 million dollars (7x annual revenue).  And for perspective, I edited the first video used as educational sales element at the tradeshows starting in 2014.
COVID Forces Change
Because of the cancellation of person to person contact brought about by COVID shutdown of the trade show circuit, the conservative company took a perceived risk in producing more content because by traditional business standards one would choose the linear option of cutting costs to increase revenue.  Fall of 2020 shows the start of full scale content creation feeding a poorly designed, zero SEO, and not quite mobile friendly company website.   But for comparison, the breakthrough video of October 2020 was viewed 600,000 times – for an earned media value calculation from a $.05 a view totaling $30,000 in advertising credit – or 10x the cost of production in the value created.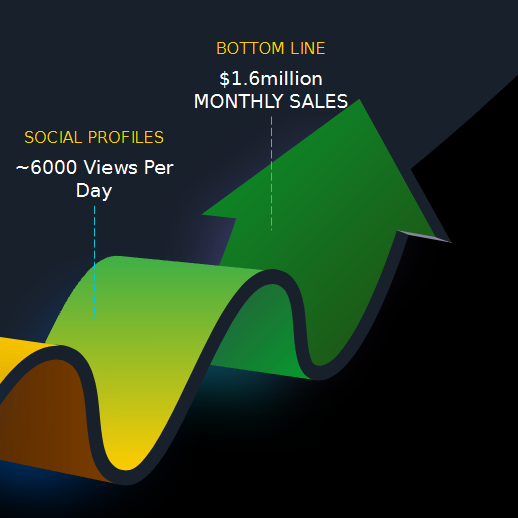 The 20% of the 80/20 Rule
There can be no weak links in your customer facing presentation; and Calmer Corn Heads had a thousand missing links – all the way out to the fact that their owner demands that pricing not be shown on the website or any other medium and so a potential customer has to call in to place an order – a large hurdle to set for your marketing team!  The first weak link was the website in 2020, where no visual cohesion was present, and text was not sized proportionally on mobile devices.  A whole BRAND had to be created between the lines of occasional outsourcing to multiple designers in multiple mediums.  An art director and brand manager is critical for cohesion amongst designs – you don't have to be a 100 million dollar company to hire such a role when a multifaceted talent like Neil is available.
Neil As Art Director
 In this branding portfolio – we compare some before and after images.  To those who don't know – design matters – because we're racing against the clock of loosing customer interest every 3 seconds.  The top of the page hook, the scroll through timing – it ALL adds up to create that force multiplier you hope to achieve in your marketing.  If you are not yet seeing results, contact me for an audit and let's talk about reasonable budgets for your goals.  If we heatmap your site's pages – we'll get some brutal truth about your user's behaviors – that may not align with the ego's that built the pages.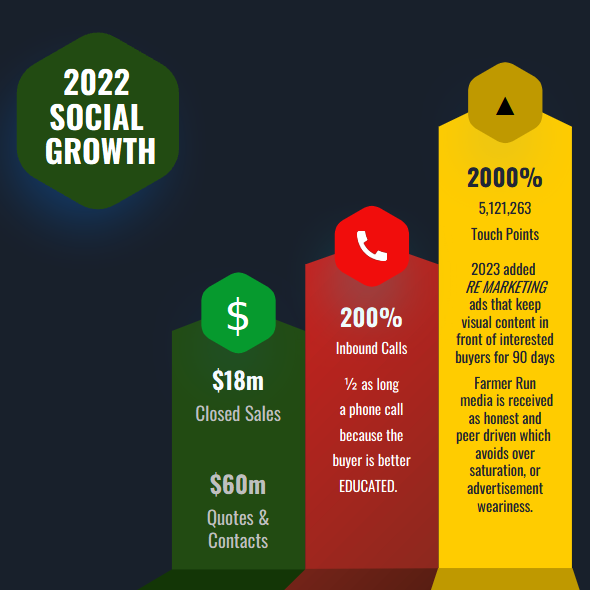 Neil As Google Adwords Engineer
I have been practicing Search Engine Optimization since 2000 when I built the first car dealership website just out of college.  In today's cynical market you can read those blog posts telling how SEO is dead – but they aren't thinking tangentally.  Those folks are selling hype because the Google search terms dataset is the most insightful data on human behavior created to-date.  
I took a 2019 average of 248,000 site visitors into the stratosphere of 5,120,000 site visitors in 2022 while the product offering had not changed at all.  How is 100 weeks of detailed observation, testing, and content creation.
Publishing Business Model
You won't find another company in Ag who has published over 200 pages with video assets meshing text and video content into a rich media experience tuned to helping farmers solve real world problems in their complex harvesting machinery.  If you had relied on the 'boss' you would have published one 20 minute video telling the world everything you knew and it would be watched 1500 times.  If you trust me with your media, you would plan & create a rich content net based off of reverse engineering the google adwords and related market insight.  If you read the news, you'd know that Youtube is the second largest search engine on top of being heavily favored by Google so all of your 'answers' would be in video format, starting immediately without bumpers or delays at getting to the point.  The advent of 'platforms' still rely on ingenious creators to provide interesting material; but it brings the ability of any business to outpace the media it's currently advertisng in – and go straight to their consumer.  In Calmer's case–the website we built drives 1000% more traffic than ANY of our paid advertising channels.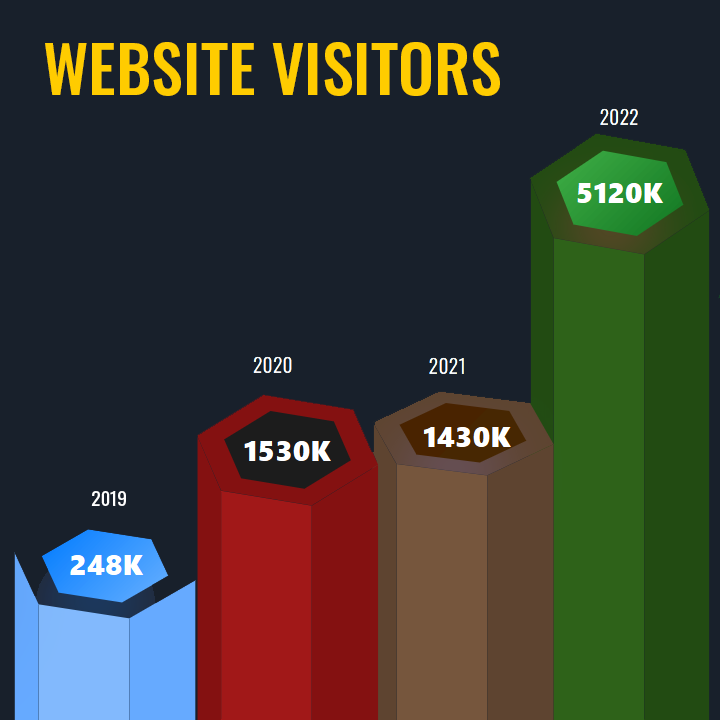 Own the Earned Media Lifecycle
Once we published & tested; published & tested and checked the results – the 2020 sales numbers shouted!  We doubled the company gross sales revenue even having zero company to consumer contact in tradeshows through the media & publishing efforts!!
Reputation Growth over 3 years:
840% increase in website visitors
3496% Youtube channel growth
28,000% Facebook Impressions
28,000% Facebook Reach
80,700 Instagram Reach
252% Year over Year growth Instagram
10600% Tiktok growth in 7 months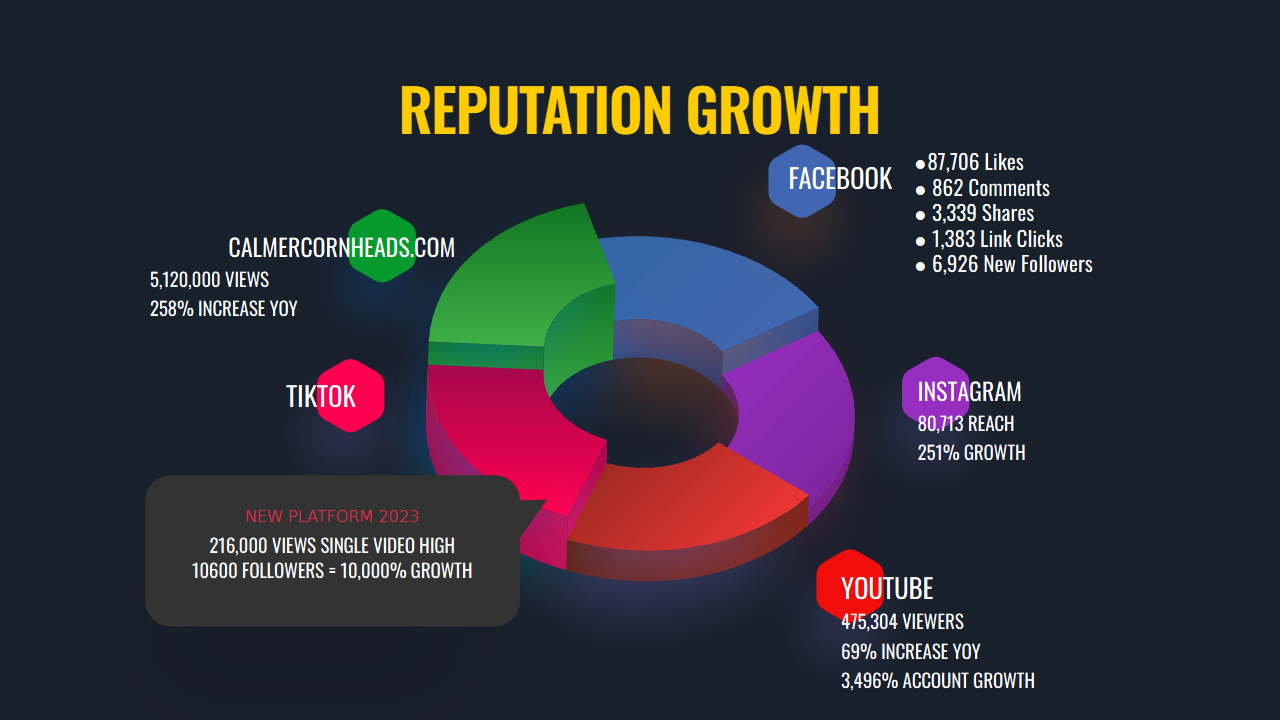 Your content goes here. Edit or remove this text inline or in the module Content settings. You can also style every aspect of this content in the module Design settings and even apply custom CSS to this text in the module Advanced settings.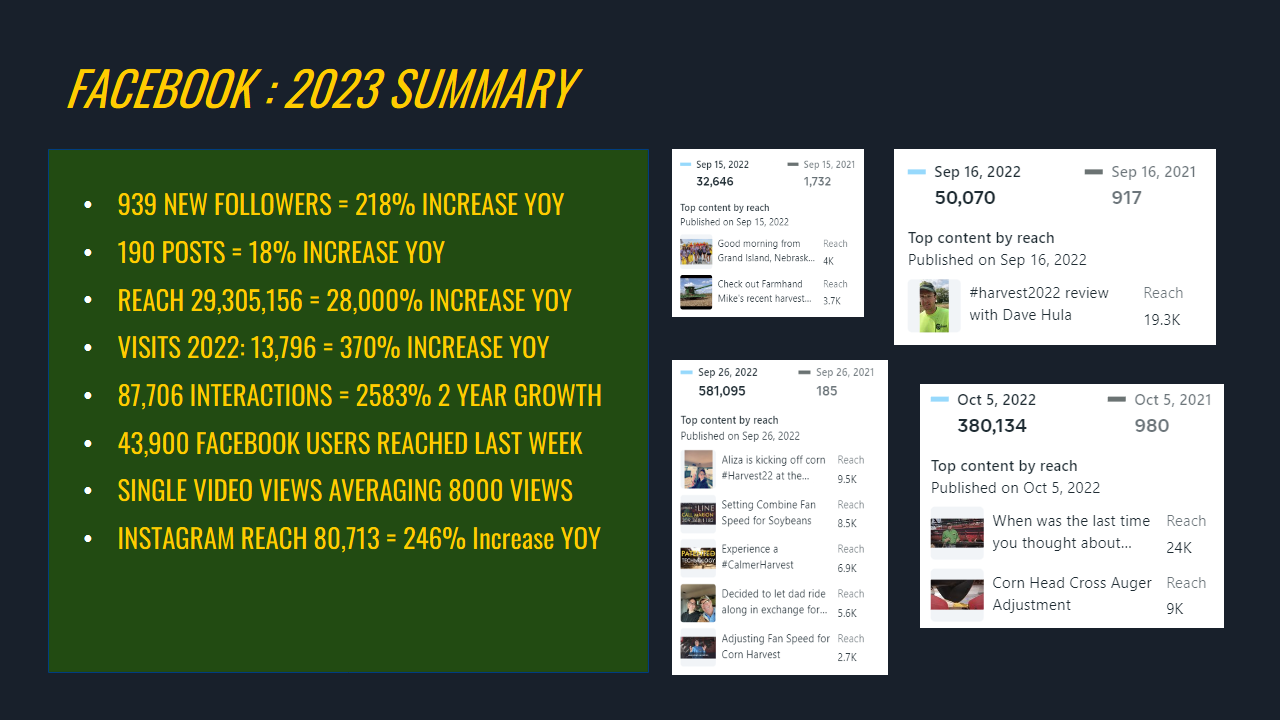 Your content goes here. Edit or remove this text inline or in the module Content settings. You can also style every aspect of this content in the module Design settings and even apply custom CSS to this text in the module Advanced settings.