Clothing
An established clothing company
launches a sub-brand.
Rockin Baby had been selling 4 seasons of children's clothing in the 'one to one' business model and needed a new sub-brand that didn't carry the 1-2-1 commitment. The 'social value' model reaches consumers that put high values on social issues as an avenue for marketing outreach to leverage their business process competencies for a social cause.
6Sticks bound together not easily broken.
A phrase brought back by the owner from her manufacturing development trip in Uganda that represents her six children and their family bond.  6Sticks the clothing brand was to be positioned as the 'basics' line of the broader Rockin Baby clothing lines.  Rockin Baby's 1-2-1 model necessitates an upscale price point in order to cover the manufacture of a second article for delivery to the charity.  6Sticks pieces were designed for the basics: tights/pants, sweatshirt top, A-line dress, and long-sleeve shirts.  The Spring Summer 2016 designs launched at the ENK tradeshow in NY featuring bold prints in a urbane mod-pop feel.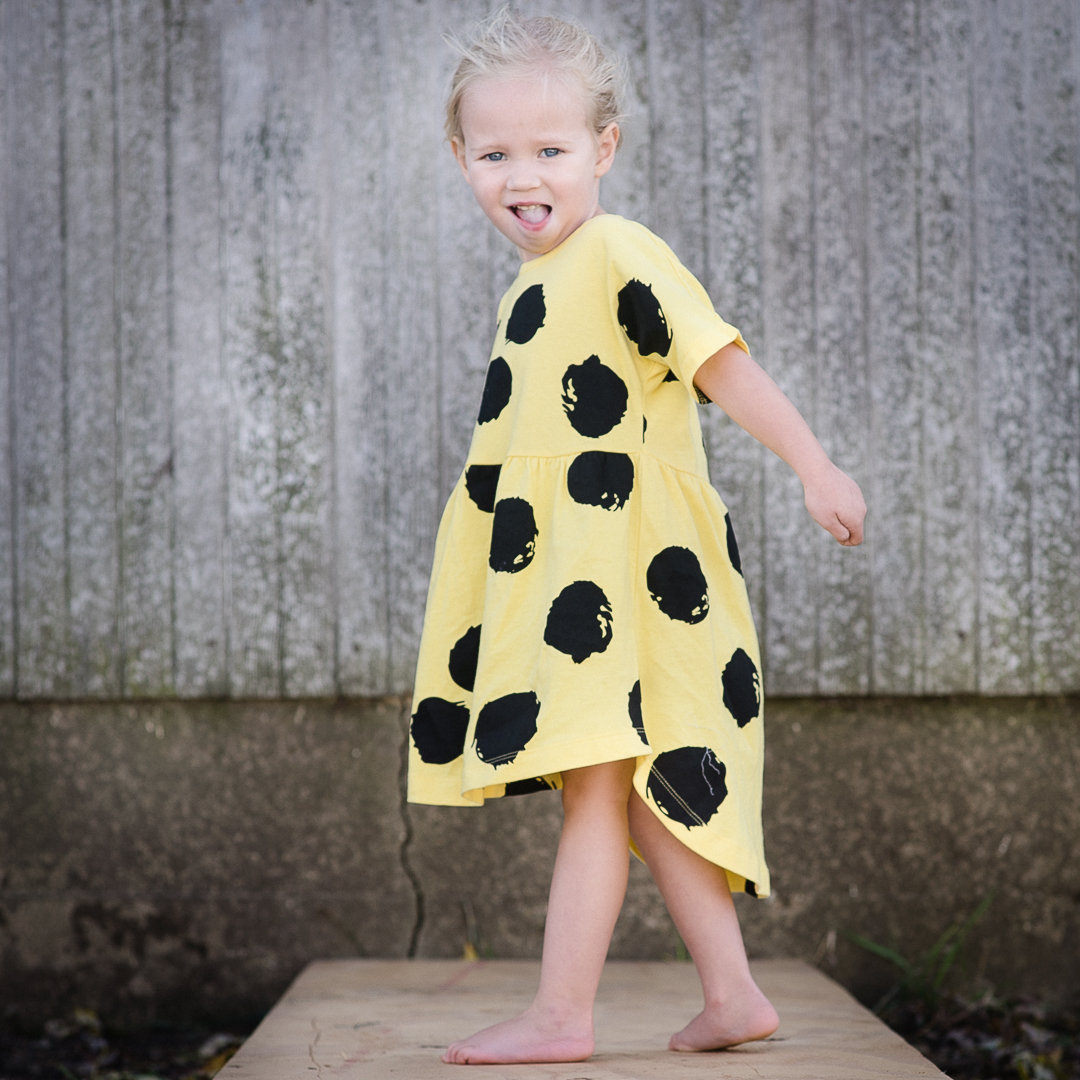 100% Fresh
It's hard to set a trend.  We needed these basic articles to get us in the door with single owner shops across the country.  Our sales strategy was to get orders for the basic line, and turn them into re-oders for our full line.
Children's club tradeshow each year in August at the Javit's center marks the beginning of the next year's Spring Summer season sales cycle.  The clothing industry operates on a pre-order basis from the major and minor retailers.  The next year's designs have gone through internal review, and the winner's have had the expensive seed money of the pre-production samples produced for examination on the trade show floor.  On the floor you watch buyers response to your designs and hard work.  Will they risk their own hard earned capital on your designs?  The fun part is watching the buyers swerving into our booth to see the unique looks, asking for your trends.  Not all of our clothing lines received such a warm welcome, so the sense of success was hard won and tasted great.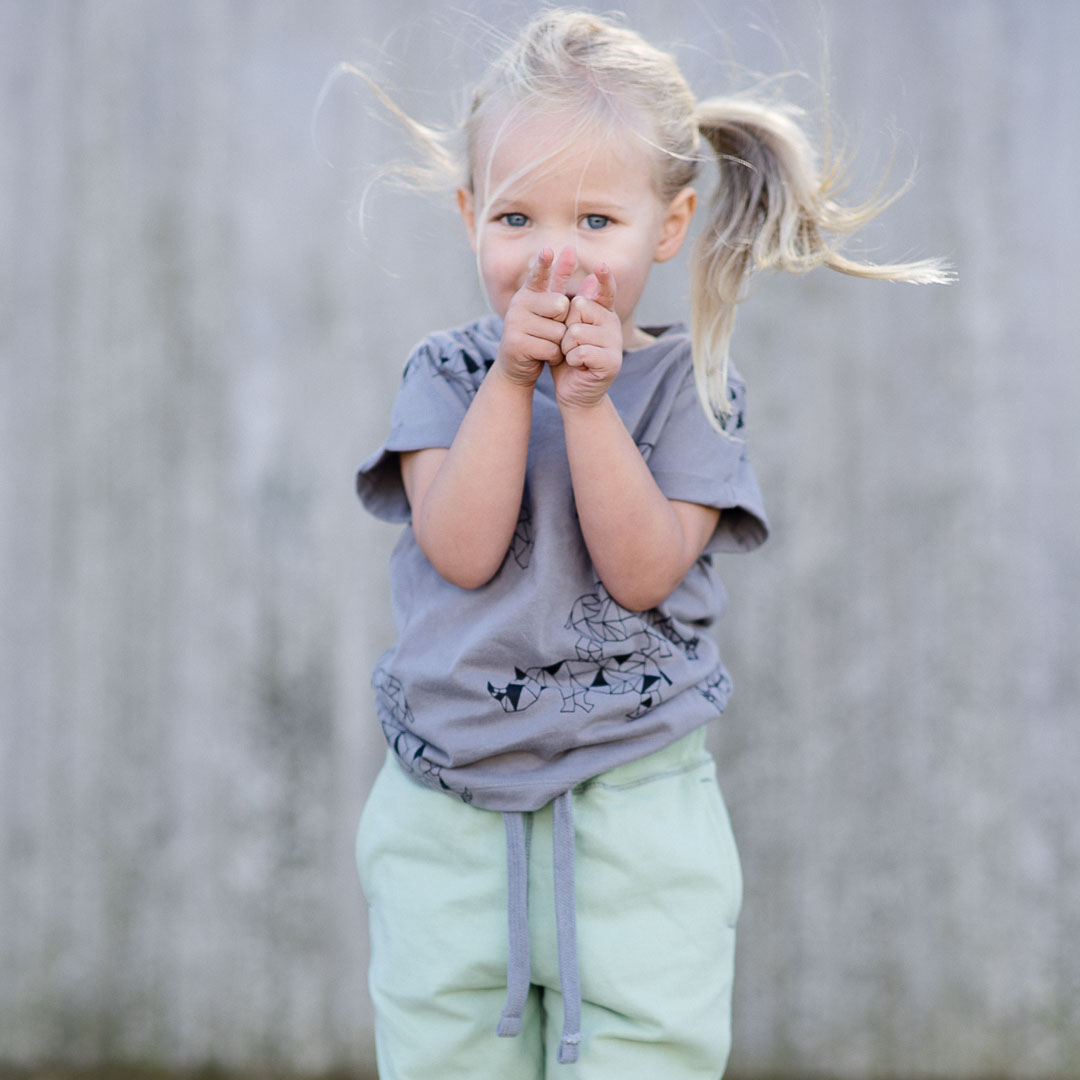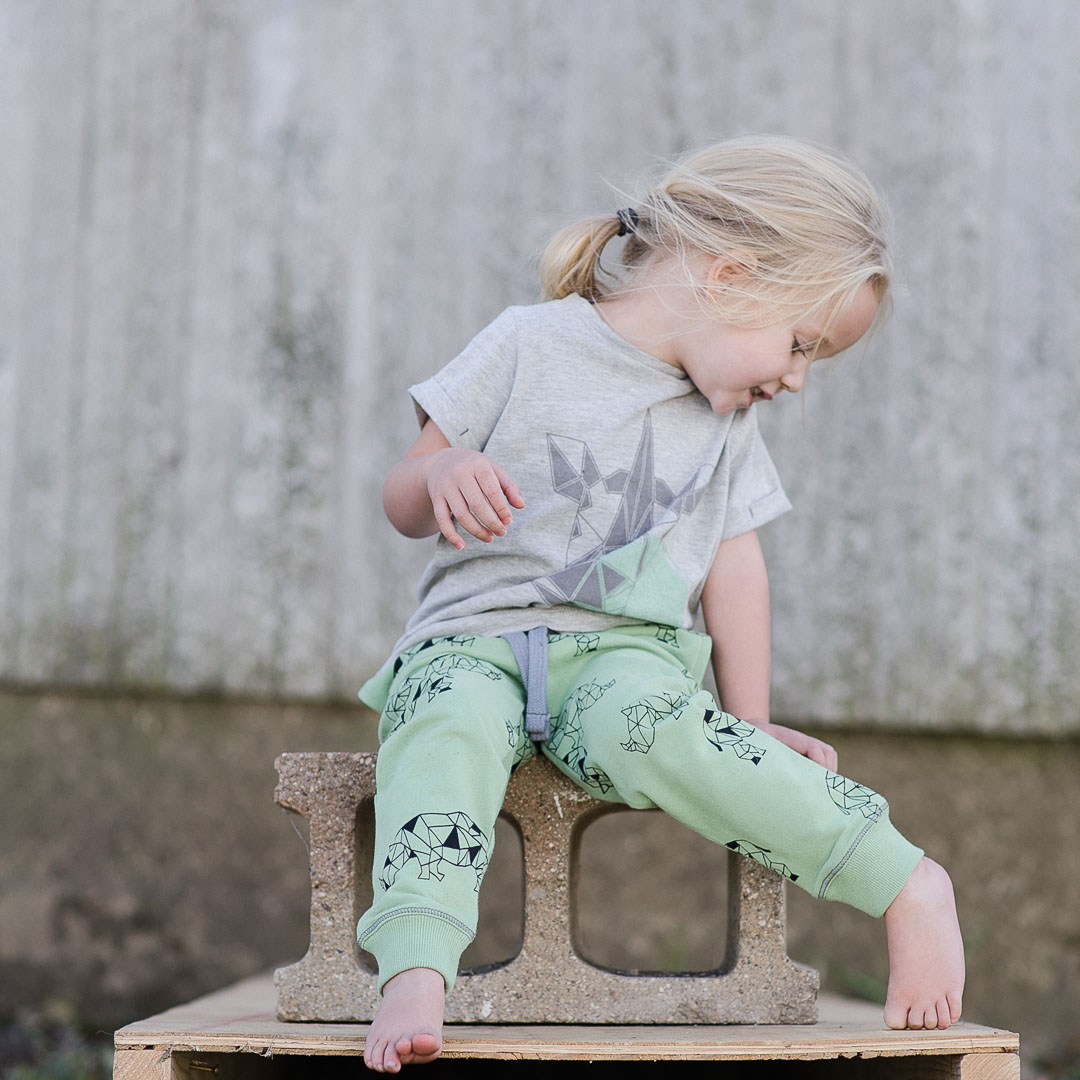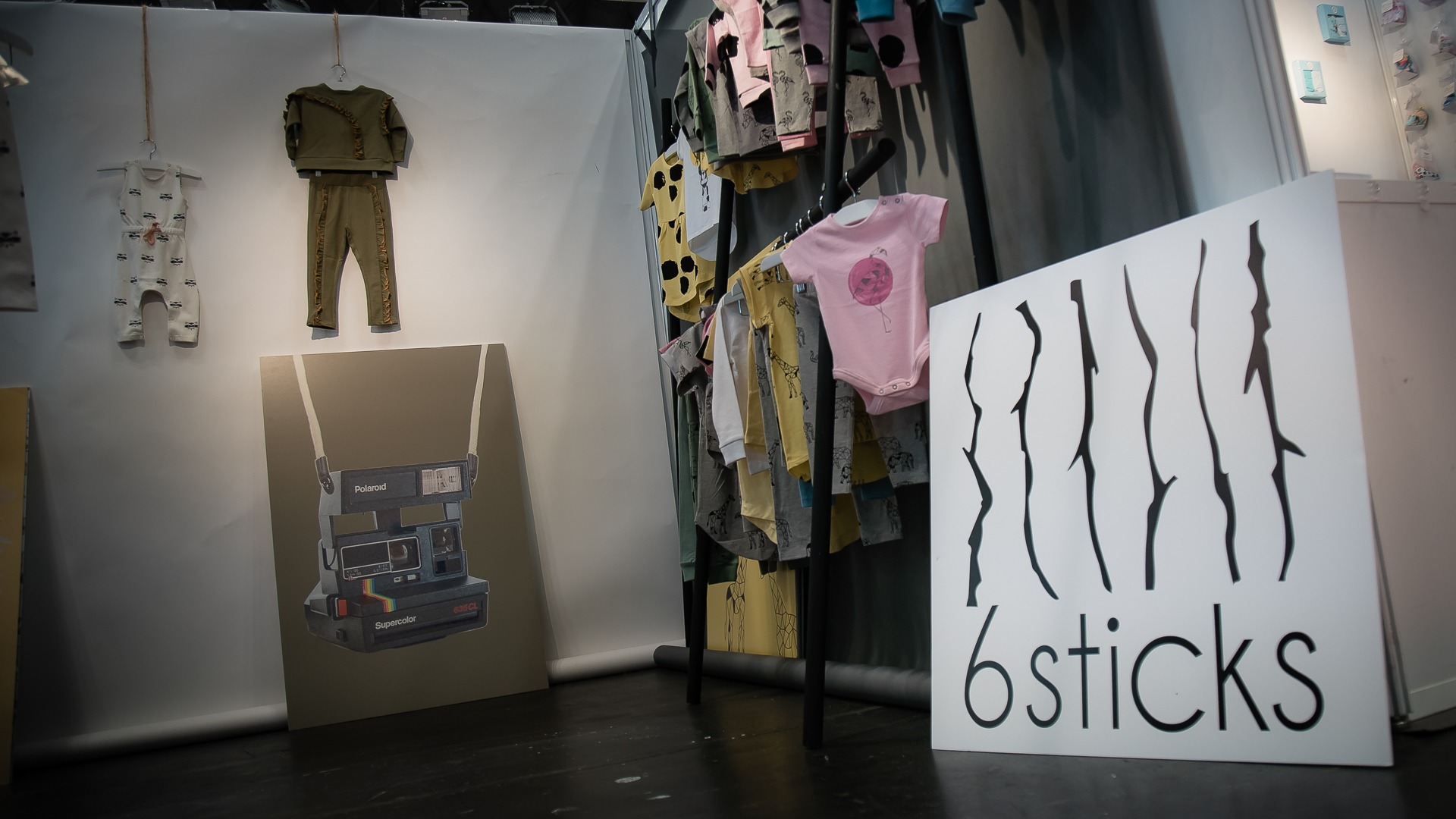 With both a short timeline, and a minimalist aesthetic we drove our tradeshow display to Javits and setup ourselves.  I drew from my history in photography, using the roll paper backdrop we had on hand from shooting to create the same 50% grey that we had been using in the logo and branding materials.  We built a simple rack of six pine sticks.  Maybe taking the rack too literal was ridiculous – but it's a conversation starter.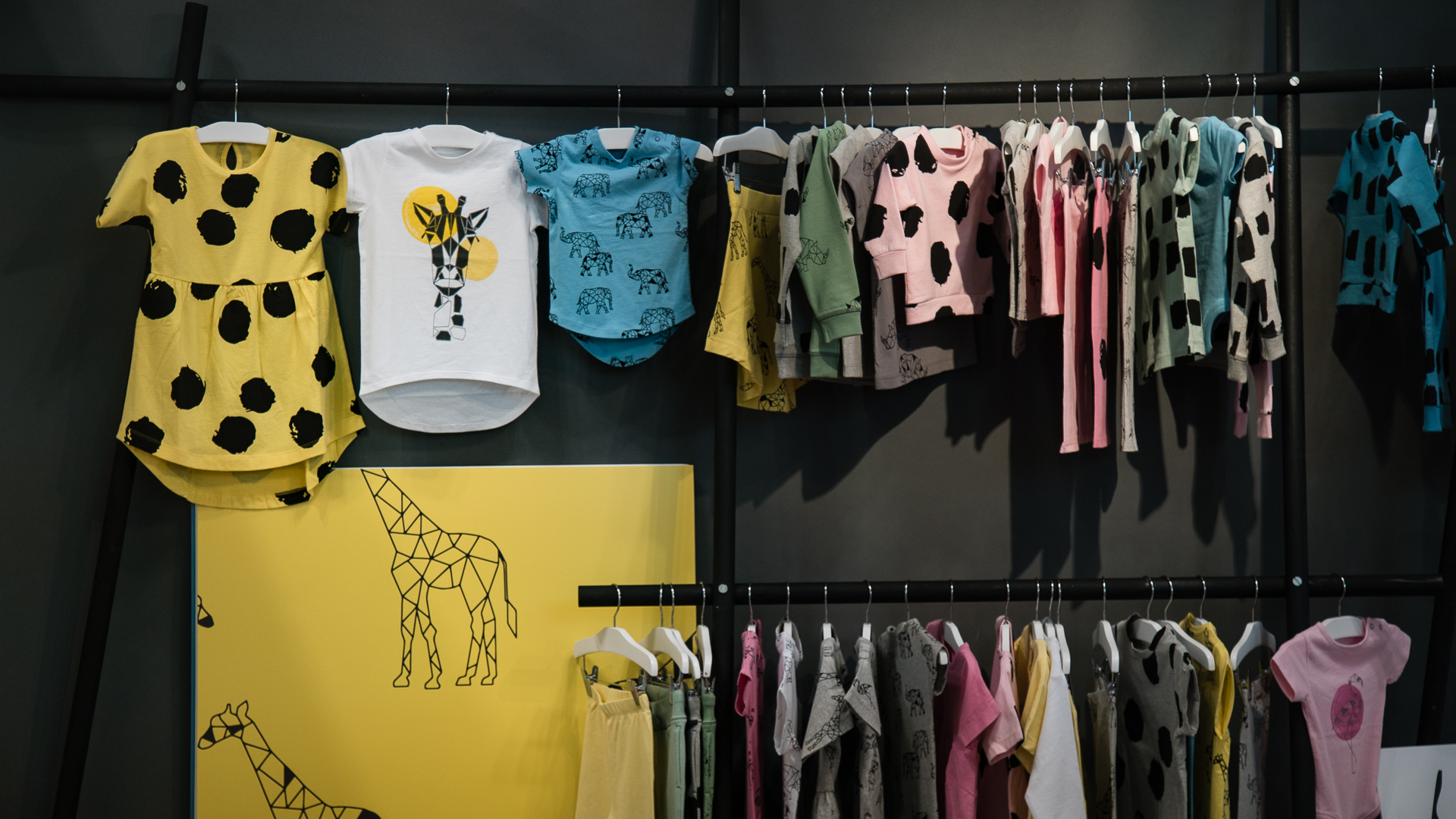 Two brights – two pastels.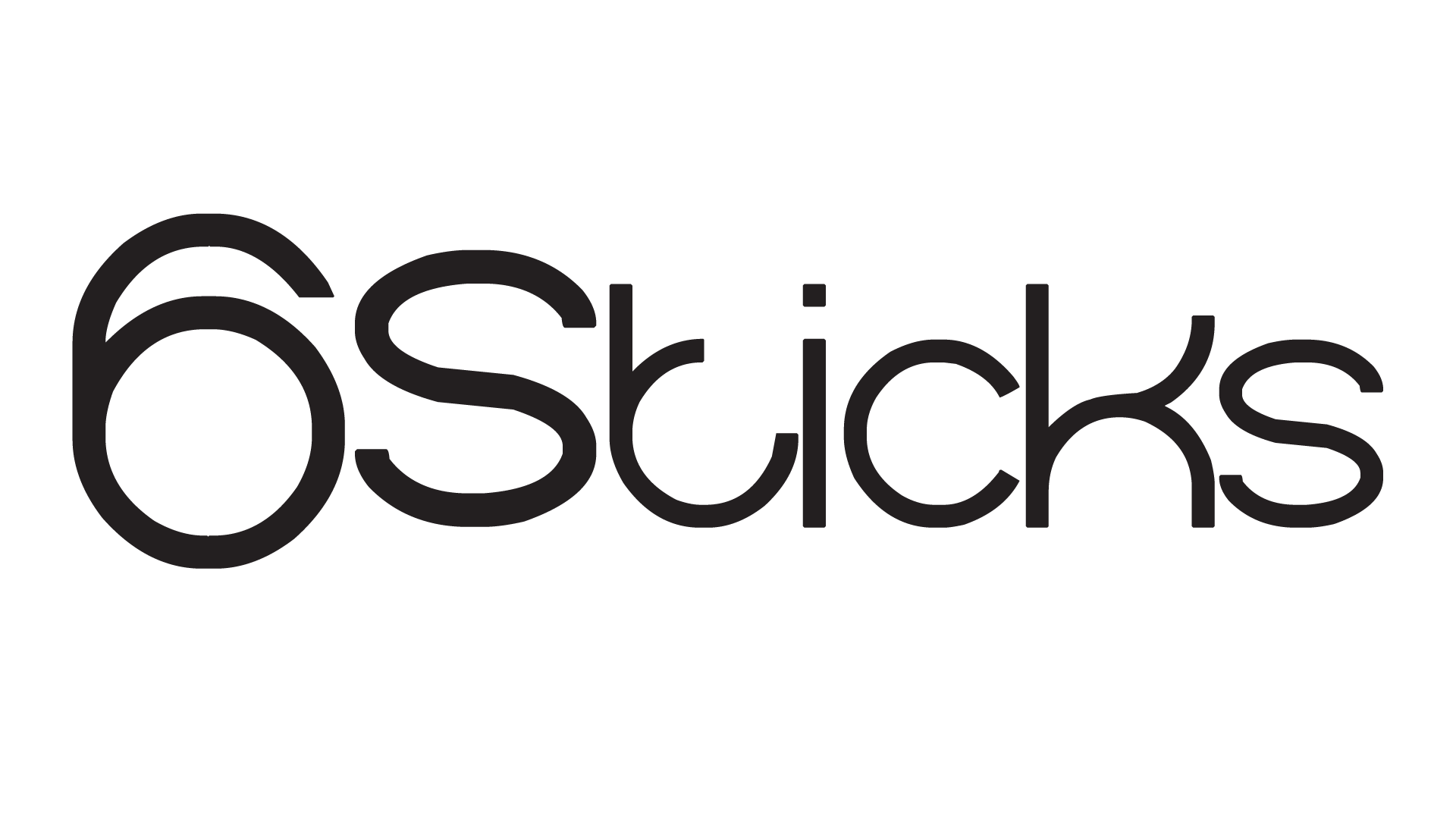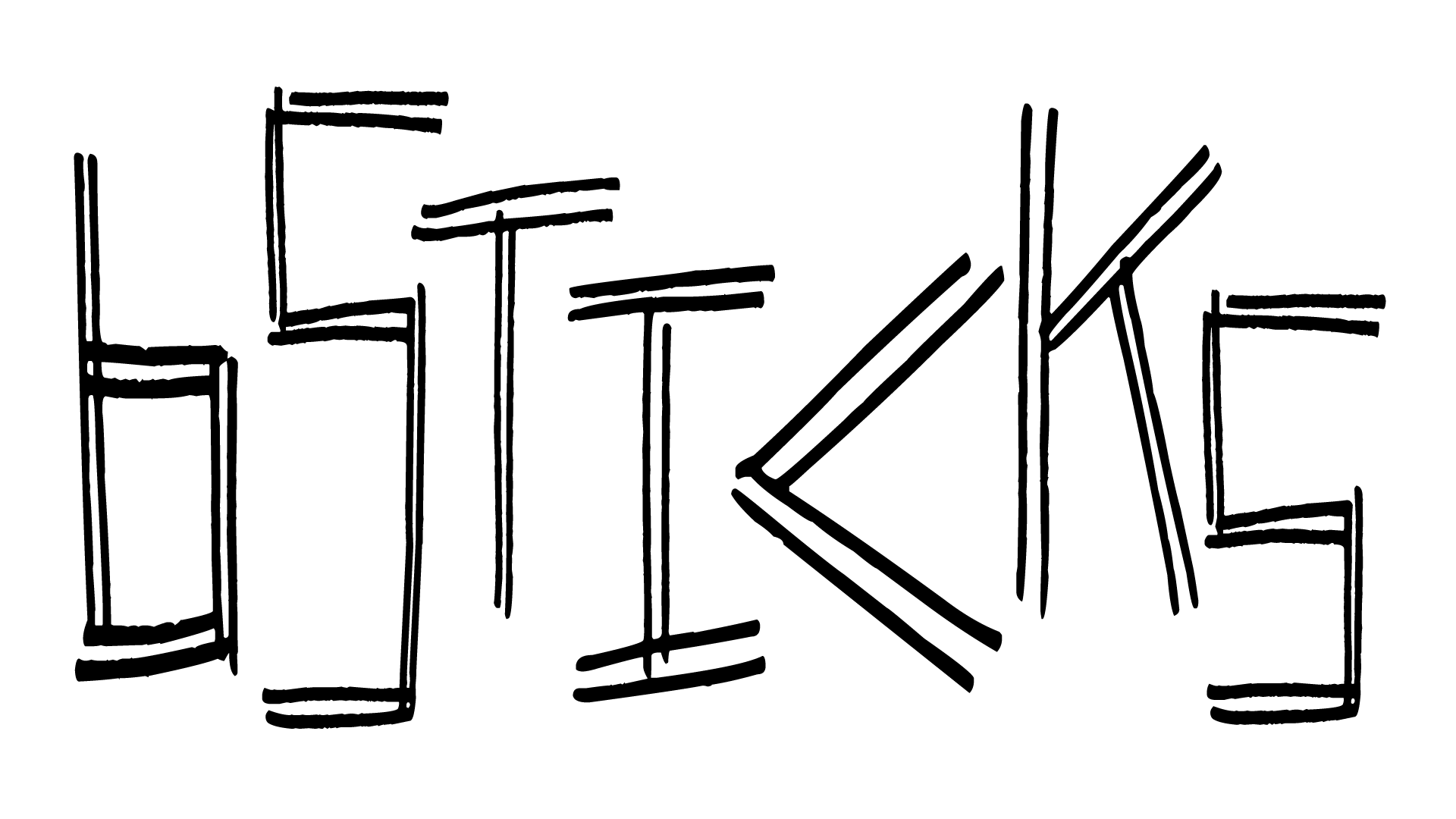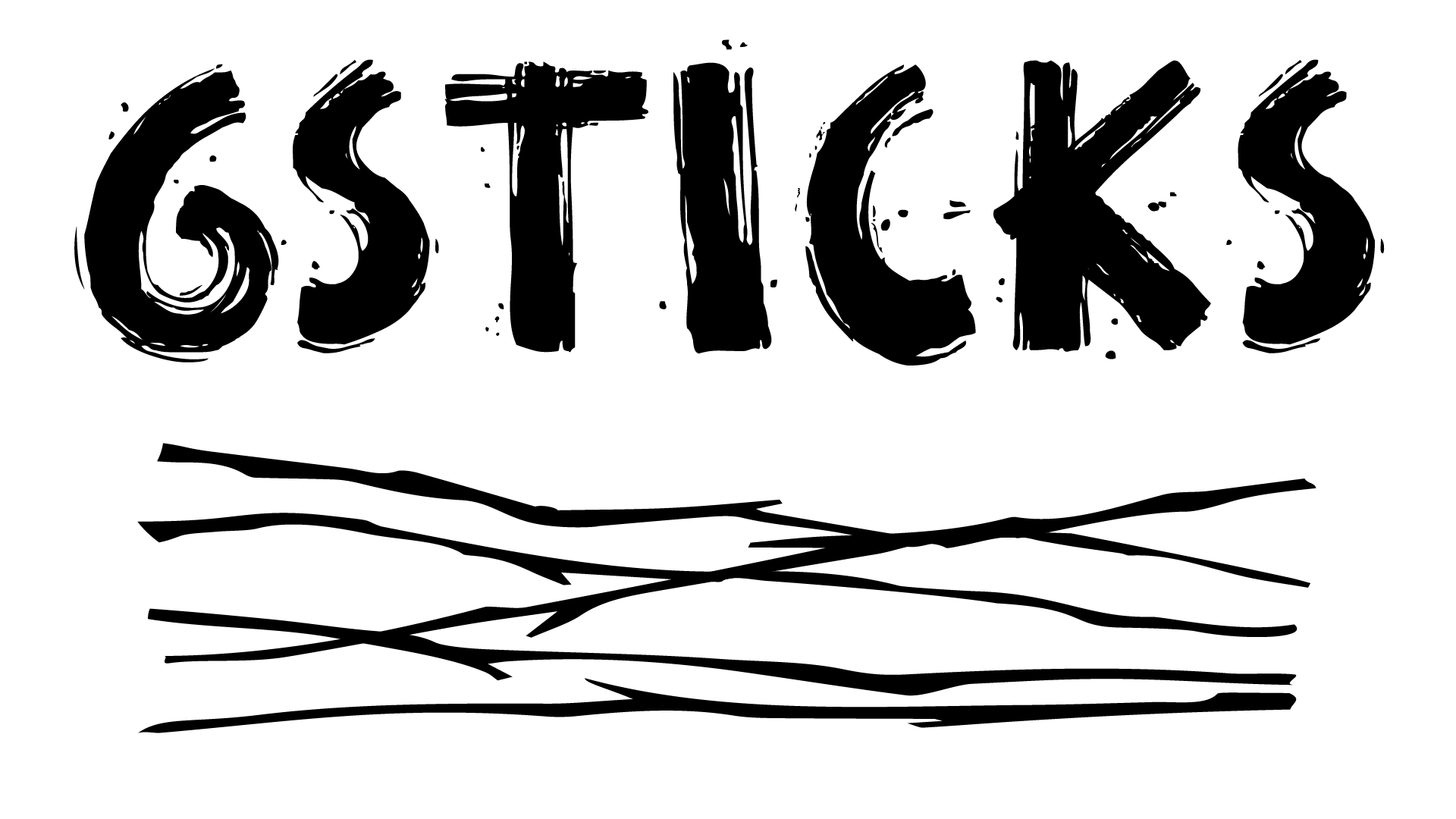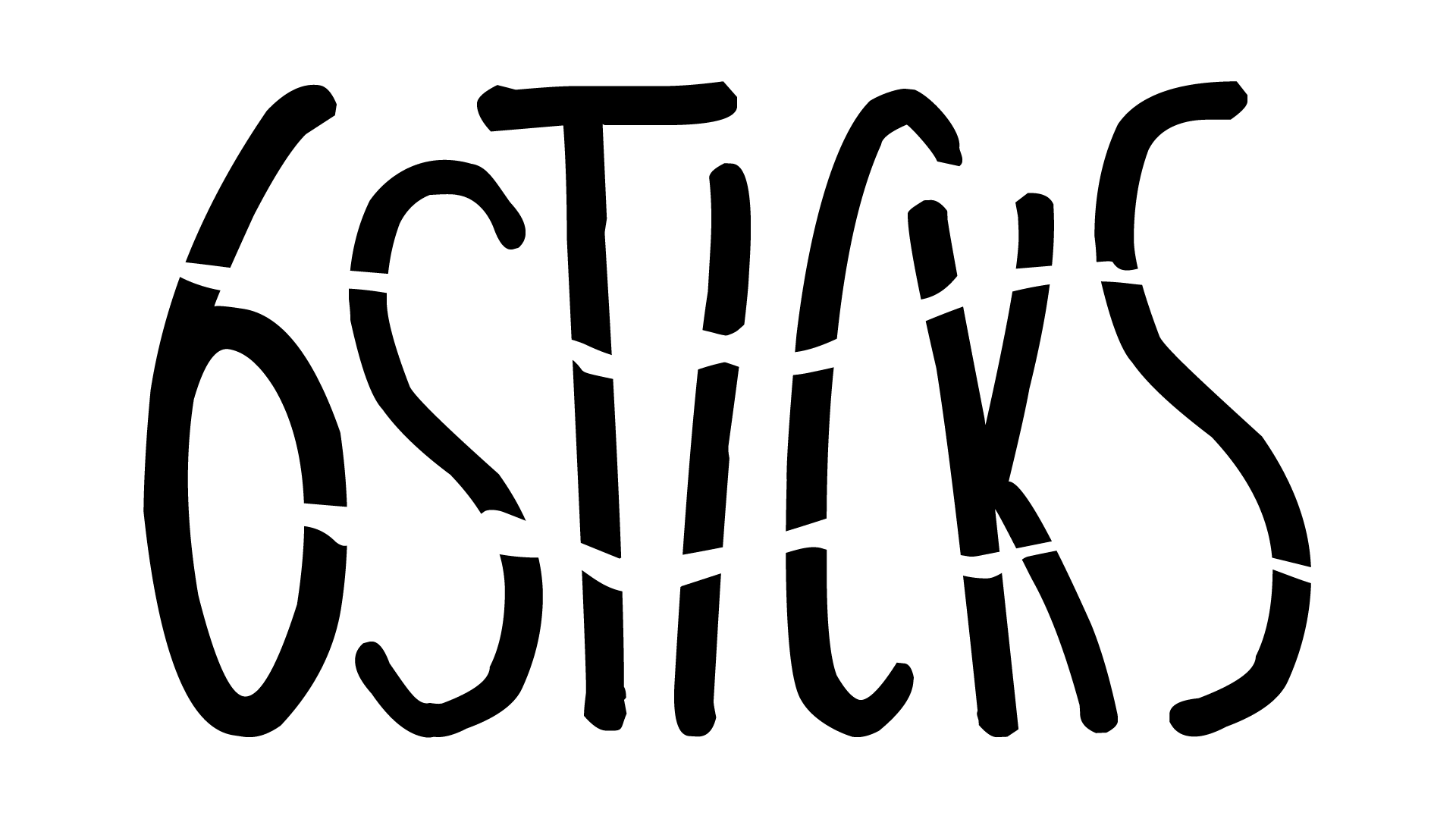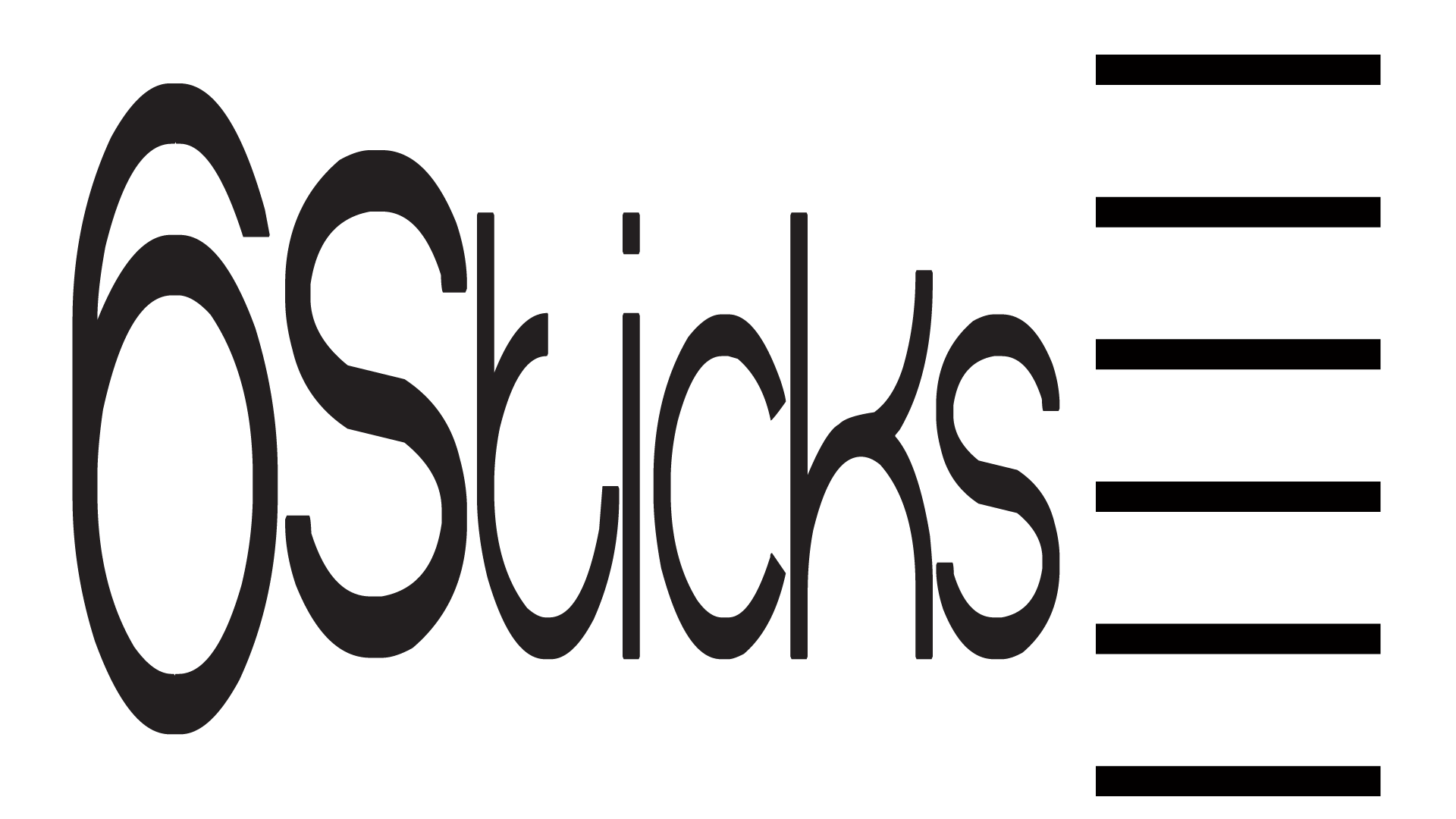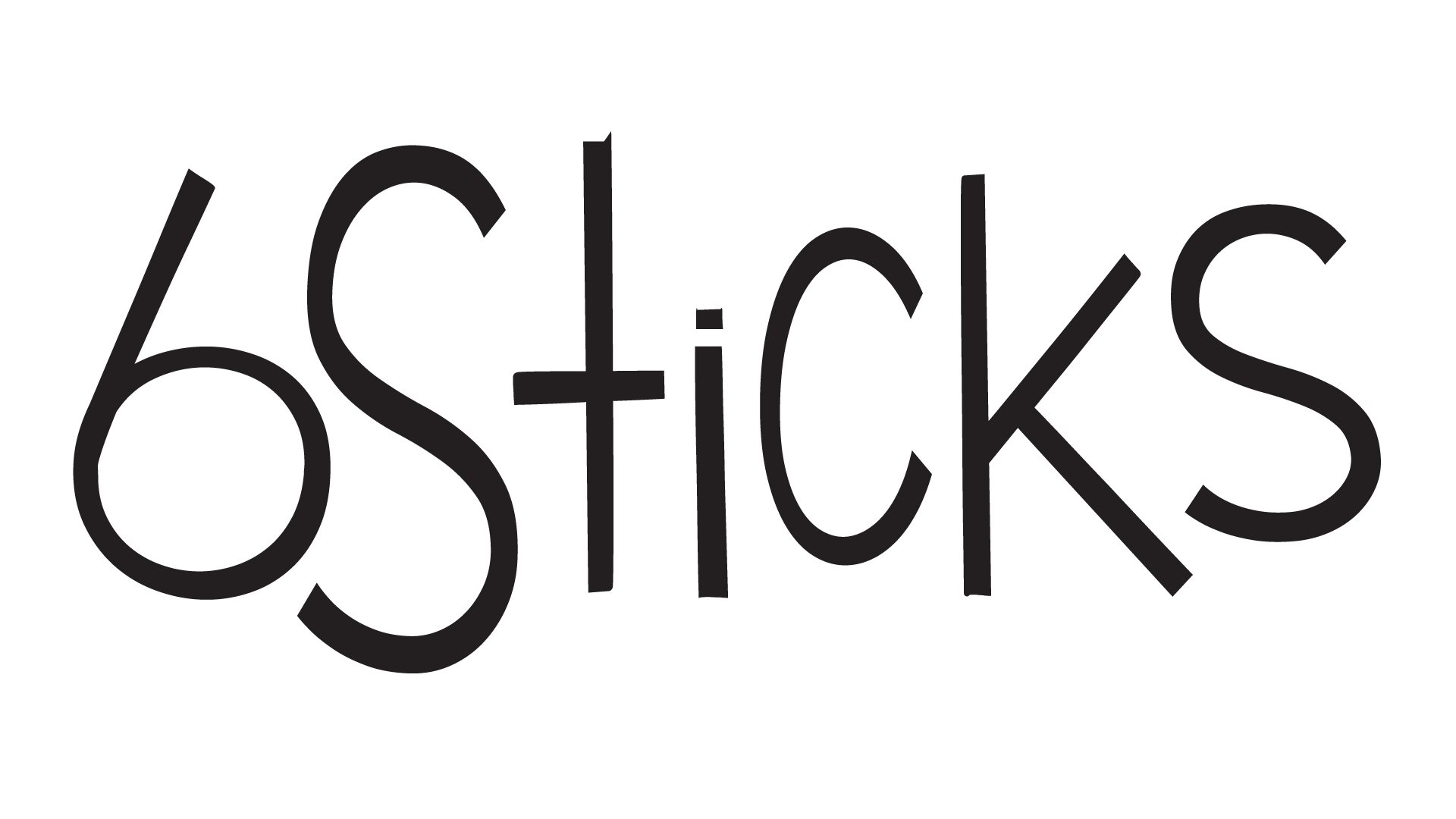 Shorten Time to Market
With a single point of contact to develop and generate branded content on theme and on time you set your companies goals in a priority position. It seems my career's skillset has been negatively impacted by large websites who promise a "Fiver" can take care of your needs. Those grossly inaccurate expectations have shattered reasonable pricing expectations in the marketplace. I have been on the receiving end of hundreds of creative briefs that I can only begin to achieve in a 4 or 8 hour engagement for a client who has under-prepared, and under budgeted. Budget your project to stay with a multi-talented designer, photographer and see how the project develops richer content.
If you are hiring a visual designer, videographer or photogrpaher set your expectation that it is a full time job – and worth the full effort of your organization to meet and compete with the highly sophisticated marketing messages reaching consumers today.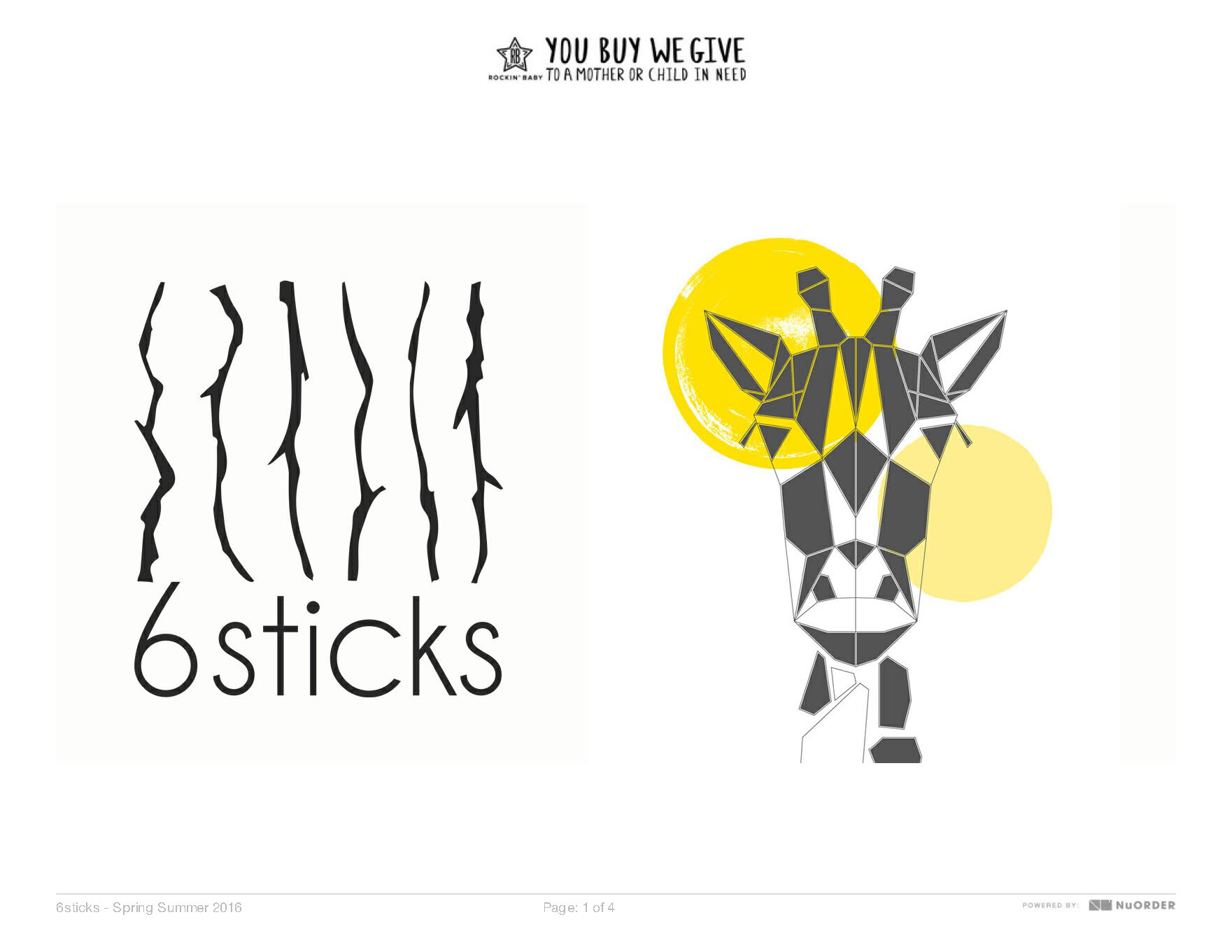 Spring Summer Clothing Line CAD Drawn Designs