Visual Storyteller :: Lighting Expert
Neil's skillset with Lighting can only be called "cinematic".
Every interview, the forground, subject and background are carefully balanced.
Even reality TV show producers recognize it – hahahahahaha
Movement Studied :: Stories Revealed
Movement catches the eye.
Movement unexpected holds the eye.
Movement tells the story of the age old questions.
Movement captured well, is irreplaceable in visual storytelling
Visual Perspective :: Visual Creativity
The creative visual perspective
Introduces us to life – seen again
Life seen afresh
Neil's habit of seeing, transforms a script into a fresh visual document
Cinematography

100%

100%

Premier Pro Editing

100%

100%

Lighting Design

100%

100%

Set Building & Dressing

100%

100%

Color Grading

99%

99%

2k 4k 8k Highres Capture

89%

89%
Talent Direction

80%

80%

Team Management

90%

90%

Proposal Writing

85%

85%

Script Writing

75%

75%

Sound Production

65%

65%

Jib – Dolly – Gimbal Operation

99%

99%
Education
Bachelor of Arts :
Major Study : Art 
Graduated 2000
Minor in Outdoor Recreation Management
Houghton College, Houghton, NY
---
Objective
Full time employment doing quality work with a learner's attitude in a place where creativity is abundant, criticism is shared, and leadership is strong; to be prolific in that environment furthering my audience and abilities beyond what I achieved in the past.
---
Skills:
Visually intelligent, creatively motivated
17 year's on set production experience for Still & Motion
Lighting and Grip for cinema : dolly, crane and steadicam setup and operation
Adobe Creative Suite workflow mastery with Photoshop, Dreamweaver, InDesign, Illustrator, Flash, and Lightroom
Proficient in common Web technologies including WordPress, HTML, CSS, & PHP
Professional training expertise communicating concepts and technical skills to fellow professionals
Farm grown common sense with a strong work ethic
Collaborative problem solving for on-the fly production
RGB Production: web scalability, video production, photo archive management
CMYK Print Production: Long Run, Short Run, On Demand and Book Binding
Direct and Internet Marketing services for companies Capitalized at <1-3m
Brand Development and Management for Startups
---
History
For complete history please view my extensive Linked In profile
20 Years as freelance creative professional in production
21 Year experience branding and marketing creative services
Clients include: New York Times Magazine, General Mills, UPS, Kodak, Bausch & Lomb, Harpers, Beretta, Intermedia Outdoors, Nikon, Sig Saur, Ruger, Smith & Wesson, New York State Tourism Board, Constellation Brands, ESPN, H&G TV, Glock, Smith & Wesson, Ruger, Guns & Ammo
250,000 airline miles averaged each year since 2014
260 Broadcast TV Episodes Directed
---
Core Values
Relate to Each Individual
Create from Personal Insight
Dream Globally and Act Locally
---
Broadcast TV Titles
ESPN Golf
NASCAR Reality
Big Deer
Guns & Ammo
Gallery of Guns
Ruger Inside and Out
World Of Beretta
Peterson's Hunting
Bowhunter TV
North American Whitetail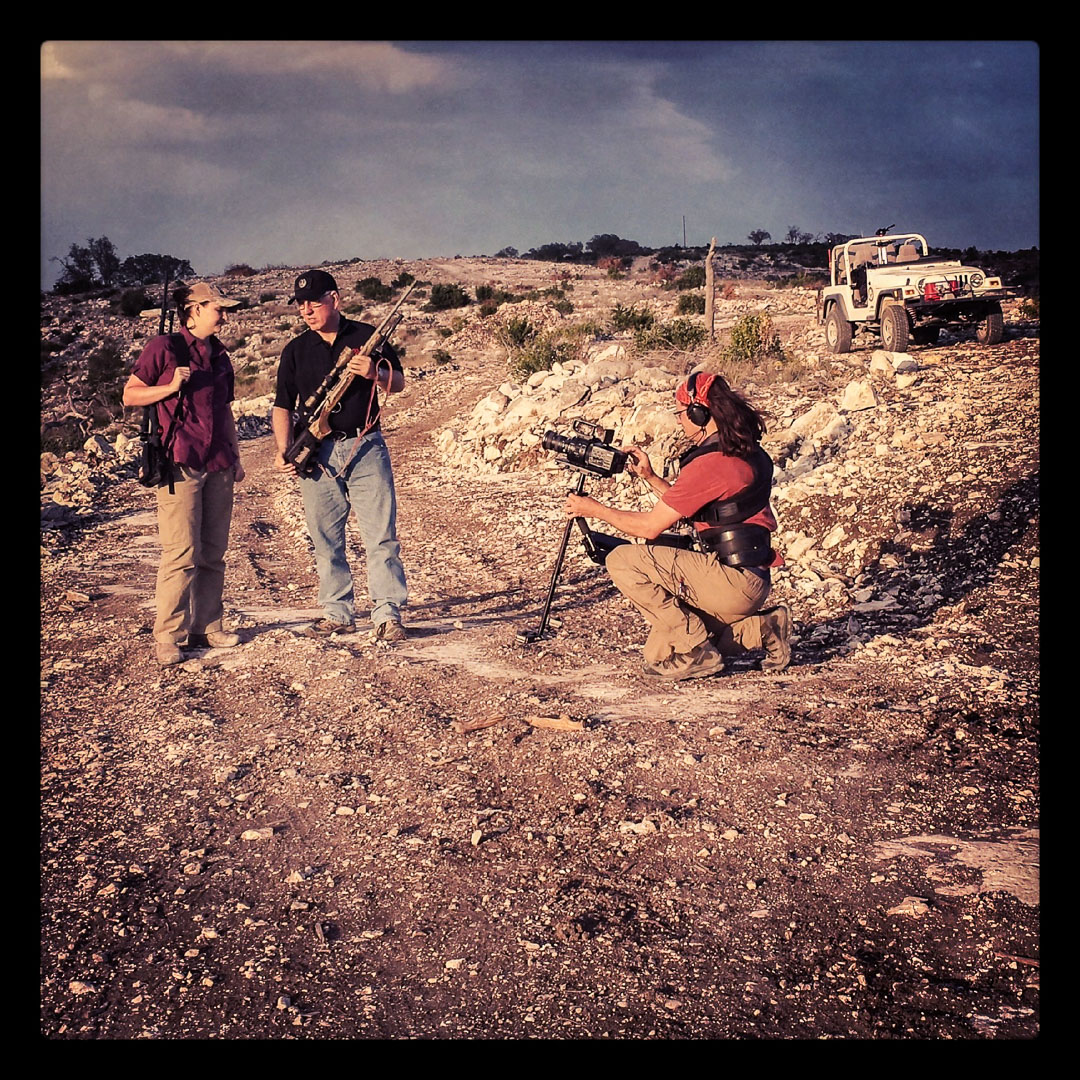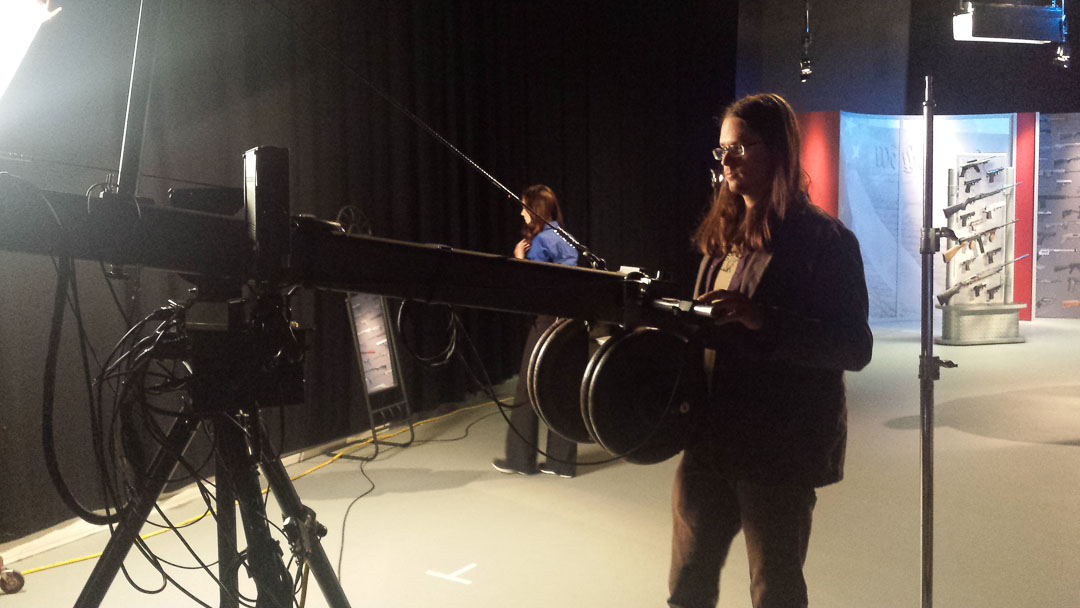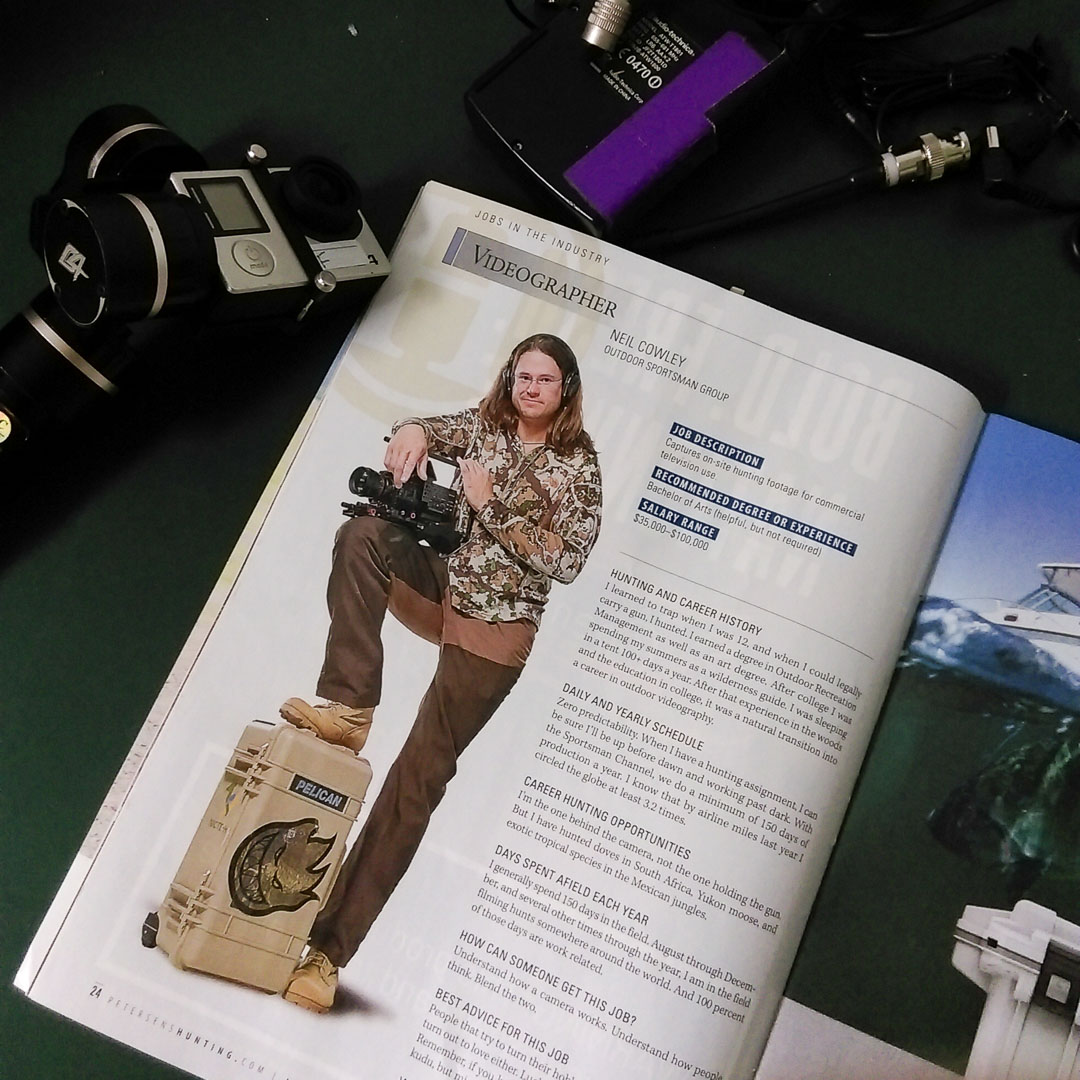 Neil directed me comfortably.  I have lots to say, but get so nervous I trip on my words.  I'm a wordsmith, and Neil would help edit me on the fly into the time constraints keeping the eloquent bits and helping me leave the rest behind.  Besides the fact that I looked cooler in Neil's footage than other camera operators or directors; he's the guy I want to spend the day in the pit with.  Meaning, his relaxed but confident demeanor and good conversation skills help the time pass on these difficult and wild shoots.
Neil is possibly the most talented photographer I've ever met. While some people take pictures, others are Artists. Artist describes Neil. From his technical skills to his mastery of composition I am always in awe.
Neil is one of those thoroughly creative, aesthetically genius people that I strive to compare myself to in my own work.
Neil is one of the most talented individuals I have ever met. I hired Neil on multiple occasions for consulting, coaching and training of my digital workflow and compositional technique. Neil's skills as a artist combined with his incredible talent for digital media management and ease of workflow far exceeds anyone I know in this industry. If you hire Neil prepare to be amazed.
Neil is an incredibly innovative, hardworking, out-of-the-box thinker and worker. He is an asset to any team, and would be an incredible creative resource to any company.
I would highly recommend him for any creative position!! At Rockin Baby he saved us money on printing, moved effortlessly through communications bottlenecks on set, and shortened our creative delivery timelines by 3 or 4 weeks.
I had the daunting task to create a management system for our three warehouses on three continents, online transactions in 4 currencies, wholesale & retail pricing, and Neil saw the Magento website build through to completion in 3 months!!!!!
Mr. Cowley and I have traveled to numerous destinations both U.S. and abroad to film, and I
have always been pleased when he was assigned to me. He is extremely intelligent, always maintains a good sense of humor, and consistently works as long as it takes and goes to whatever lengths necessary to get the job done. He is both technically skilled and technologically advanced, and, unlike many of his peers, expends a great deal of thought and effort prior to a shoot making certain that he is prepared and has the proper equipment for the job. [continued]
Neil is absolutely one of the most creative and inspiring humans I've had the opportunity to have worked with. He knows his trade. He knows precisely how to combine branding efforts with our companies trajectory with the utmost of ease. His knowledge and sense of urgency to proactively utilize not only the typical SEOG data in respect to programming and design, his approach allows for great transparency and communication. This has opened up far reaching avenues of specific brand marketing for us. Our launch that will be soon, has been met with excitement and already proven with Neil's proprietary services to directly reach not only our doors and pages, yet far beyond. We are a global resource that has been globally transformed to match our future positioning for Sales and Marketing! All thanks to Neil's persistence and skill sets that aligned our past to our future! Thanks Neil. The only loss that companies encounter by not having Neil to compare their data or create their content, can't be measured witnessed until you retain his services. He is as sought after as one can get in his field. Get in line to sign up!
Neil is by far the most talented videographer, techi - artist I've ever had the pleasure of working with. He takes your visual dreams and makes them a reality! I would highly recommend him if you wish to take your event or business venture to the next level!!
Neil takes initiative, and completes the basic goals while looking for those beautiful shots only he brings back.  As producer of an adventure and wilderness TV show for over ten years, the camera operators who excel are few and far between.  It's too easy to get the safe shot, and yet Neil communicates well to set the stage and executes the difficult shots. He comes back with a more nuanced story line and the elegant and artistic moments that bring a final edit from mundane to sensational.  I have worked with Neil from the Kalahari desert to the Colorado mountains and seen maintain his equipment from 100 degree heat to -20F cold while in a good humor. His up-before-dawn and late night time lapses are the most dramatic elements in our show's history.  He collaborated with me to design a hero style show opener that utilized slow motion footage.  His quad-copter or "drone" flying footage was the first in our show's history, and still the most interesting!
Neil has an incredible eye for images, and presents a new reality through his photographs or cinematic content. Whenever I've had the pleasure of working on a job with Neil, he's always been a complete pro, focused on his work and considerate to other professionals who needed to share the same work area. And, he could always add some levity to the situation, even if things weren't going perfectly. I would work with Neil any day, and not hesitate to recommend him.
Neil Cowley is beyond talented. He's a self-starter, a self-generator, and selfless with his wonderful, creative ideas. He's always striving to bring his readers beyond the obvious elements of the story.
As a field producer/director, I have worked with Neil for 4 years and on each production he has been a key member of the team. Neil has a comprehensive understanding of camera equipment, lighting and cinematography. I can rely on Neil to creatively capture the image I have for each shot. With a ever cheerful attitude Neil inspires the whole crew to be more creative and makes each shoot a fun atmosphere. I highly recommend Neil as a go to Videographer in any circumstance. Whether you have a highly controlled set or you are capturing fast ever changing action Neil is a great hire for your next production.
Neil designed our first website and would always lovingly add his expert eye to our mailing and publications.  He always took the time to help me learn what he was seeing, or how it would help communications rather than just show me he could do it better.  Neil was there to do strategic thinking, branding and opportunity identification.  He partnered with me in reaching donors as effectively as consumers, and helped me communicate those emotional cues that are the motivation for donating just like purchasing.  Neil was also able to utilize common print formats to allow us to give away print pieces and mail effective communications that had a cohesive style and message on our minuscule budget.
I was very hesitant to spend on getting Neil to Uganda for the purpose of making video:  how could he do better than a team with college degrees?  But he did - piece was the first successful 3min video that shows what we do, and the people of Uganda in their natural state without overt or manipulative 'tone'.  These video pieces helped introduce me to fundraising audiences as I was invited to speak in schools and churches across the country raising thousands of dollars and impacting tens of thousands of individuals in Uganda.
I have worked with Neil for 4 years on 12 different shows.  Each time I log and watch through his footage he brings a creative eye to the production. Neil is a consummate professional that is calm, works at whatever pace fits the set, and captures the shots that shine. I really like working with Neil and would recommend him for your production team.
Full Episodes and Projects: