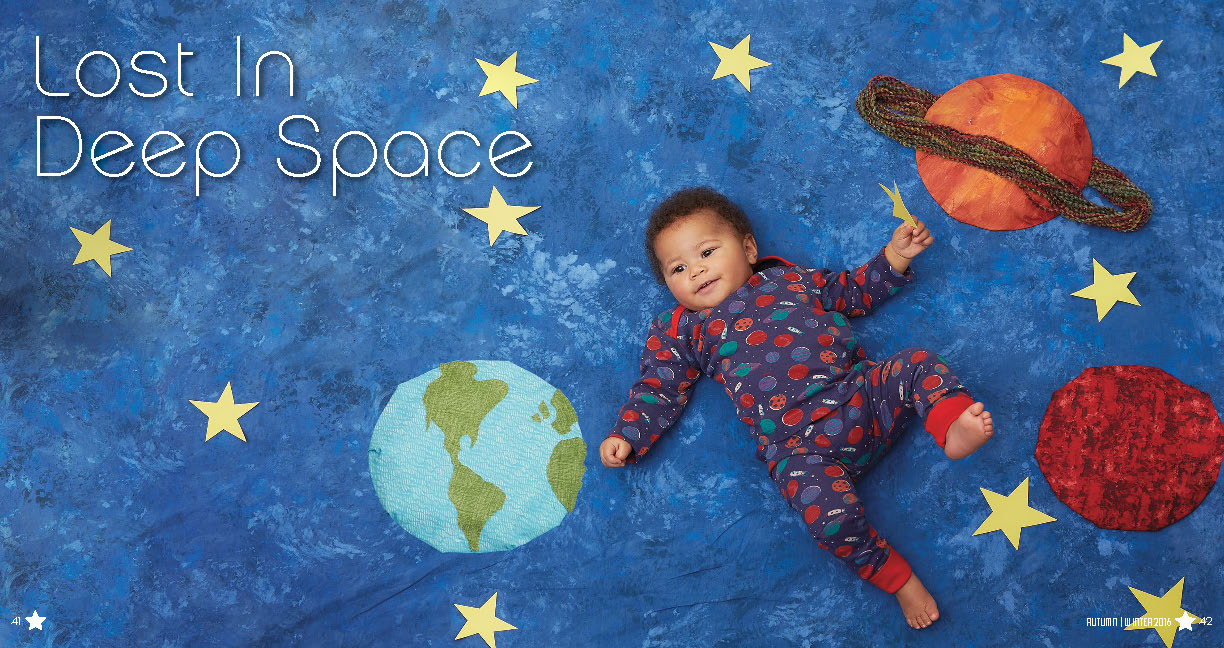 Photorealistic Montage
The above image was shot in a hurry for the child's expression.  The catalog is in a 2:1 panoramic layout.  Extensive and delicate pixel based editing was needed to bring a matching realistic look and feel to the 2 dimensional setpieces.  The 2 dimensional design relationships betweeen setpieces and graphic elements was pre-visualized by sketched mockup.
Catalog Design
145 Pages
250+ Items
500 Prices
45 Original Photographs
250+ CAD drawings
 And Photography
Concept First
Then execute with a solid idea!
Great graphic design takes a willingness to think through the elements.  Whether it's managing a master page for page numbers or designing the interleaf of photograph and text, it takes longer than you imagine to produce a high quality document.  The trouble a good designer runs into is that no-one else notices their attention to detail, and everyone is pushing for 'done' overlooking the process.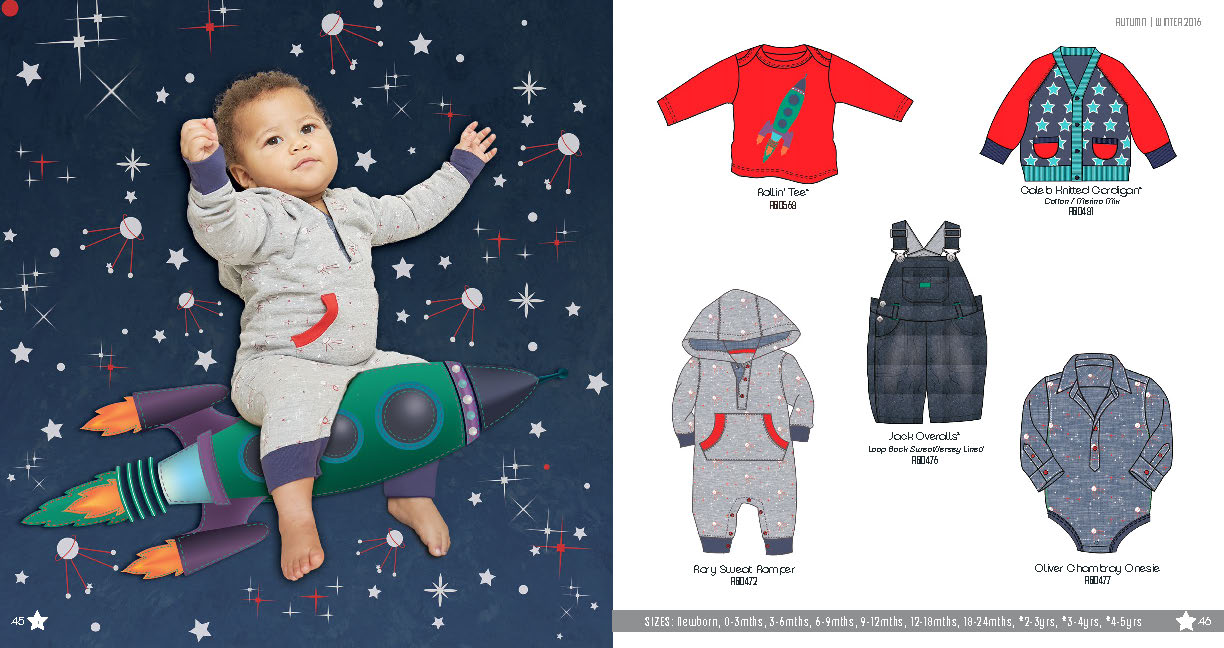 designed precision image to image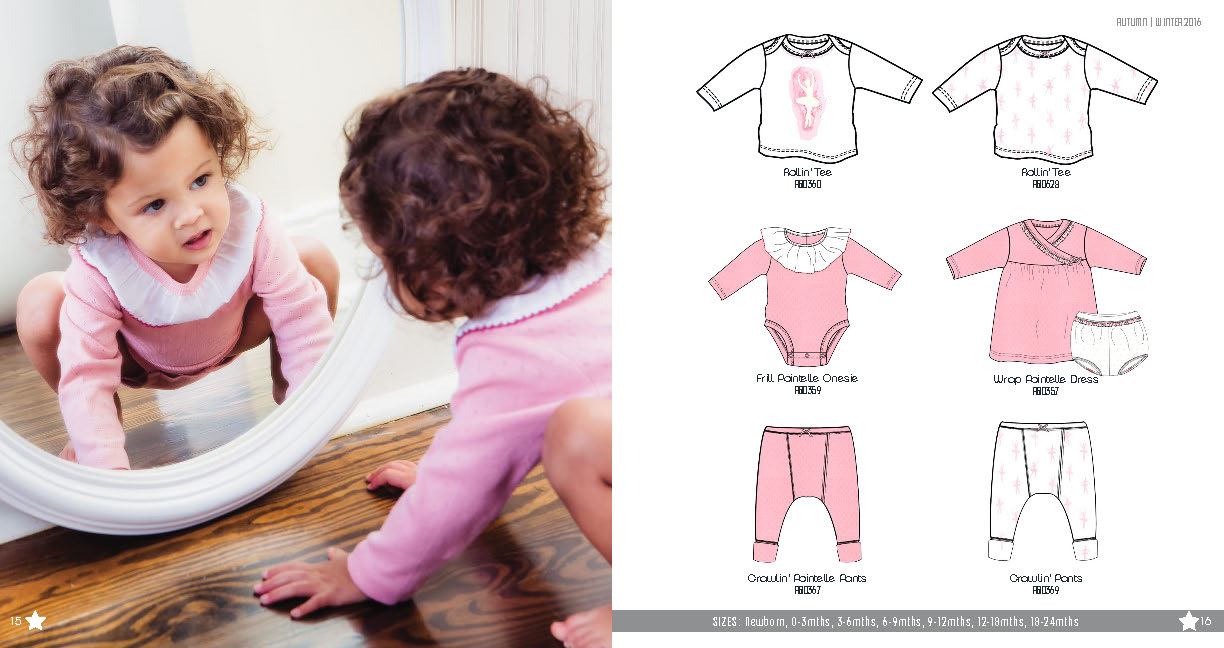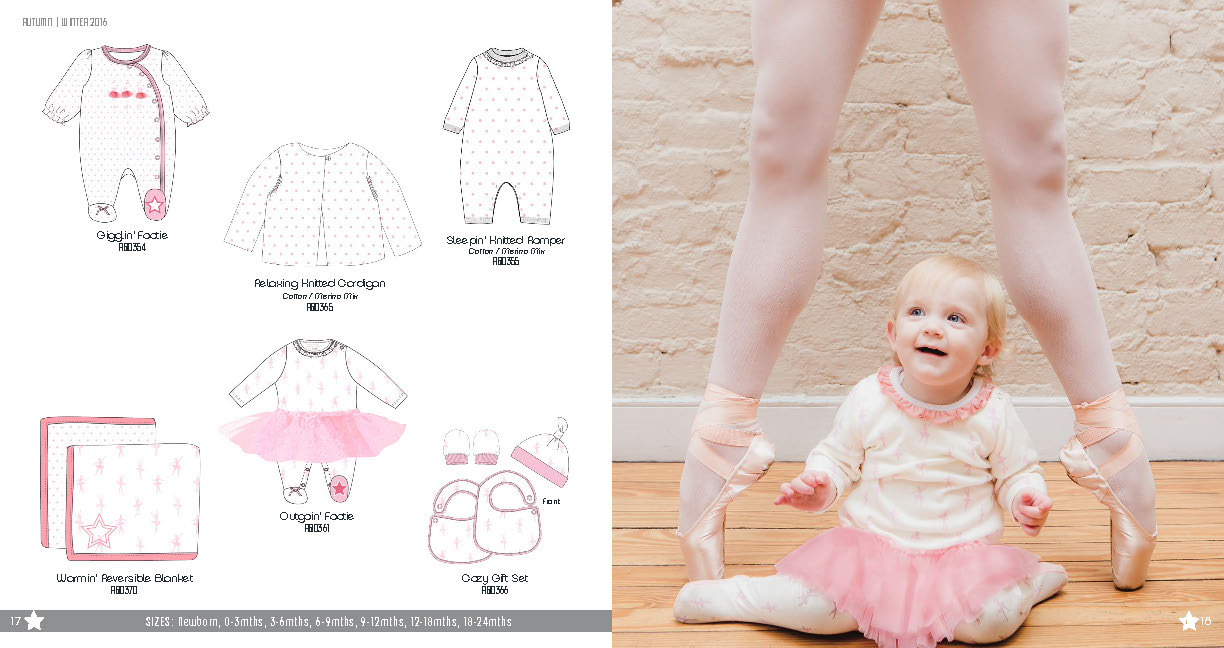 We are surrounded by so much good design today that many begin to assume it's easy, quick, or a given.  Underestimate your project and you'll be weeks over timeline, and frustrated by all the hick ups, proofreading and revisions.
Complex InDesign Document Setup
The 145 page catalog presented here as a case study in meta thinking for document design.  If your graphic designer doesn't know what a master page is or how to data merge from CSV you might be in for a big time suck producing a large document.
The children's wear catalog here was designed to have both wholesale and retail prices presented depending on the audience.  With over 250 products scheduled for production, the pre-order prices had yet to be finalized before design began.  If you can imagine matching SKU and price by hand over 145 pages – your imagination for torture is greater than mine!  Designing the document from the ground up looking at the interoffice spreadsheets I was able to shorten design time cycles by loading spreadsheet data directly into inDesign text boxes.  The text boxes style and shape the raw text from cloud stored spreadsheet.  If management changed a price – each time I open the document, the newest information will populate whereas before it would be a couple emails to get the info changed.
Interactive with Video
 The final digital product uses video enabled pages for PDF presentation on iPad in a live tradeshow sales environment.  An art director like me, can previsualize and have camera ready for stills production & video production simultaneously increasing efficiency and decreasing cost – while multiplying the image impact on brand.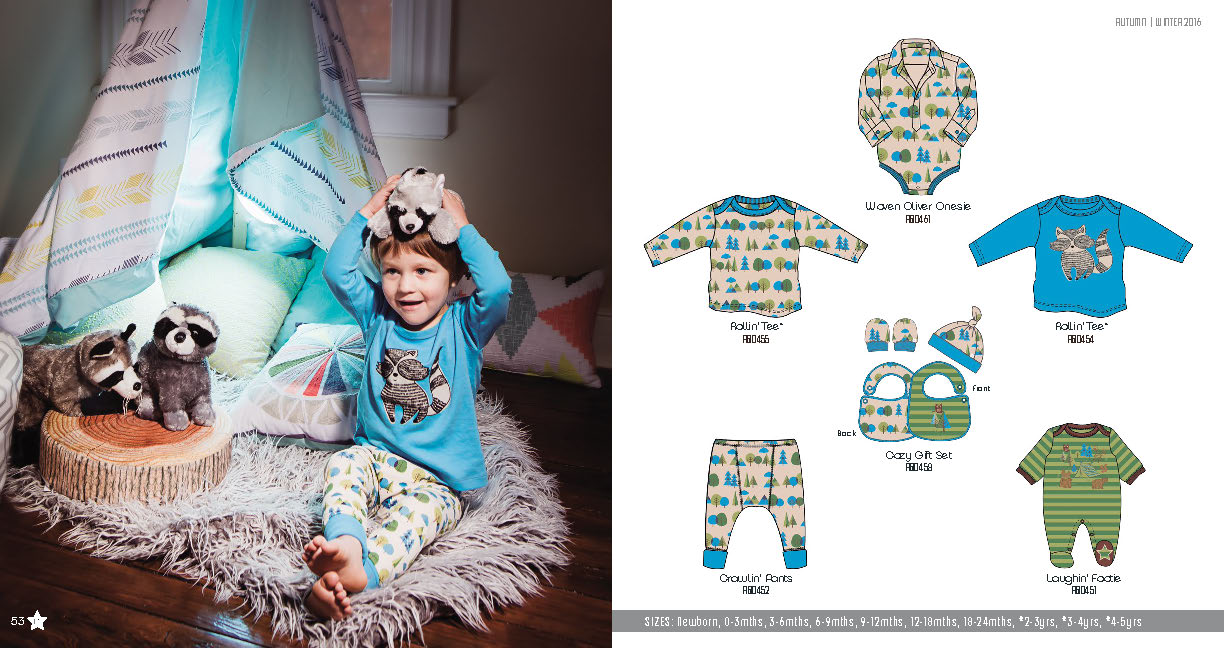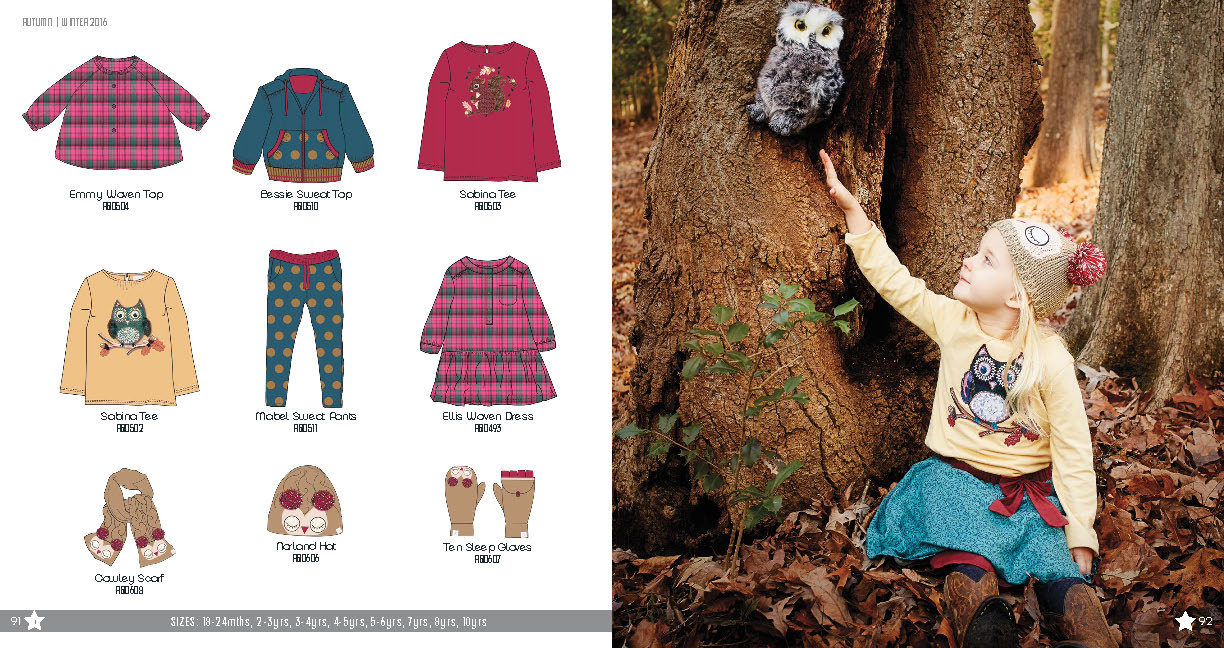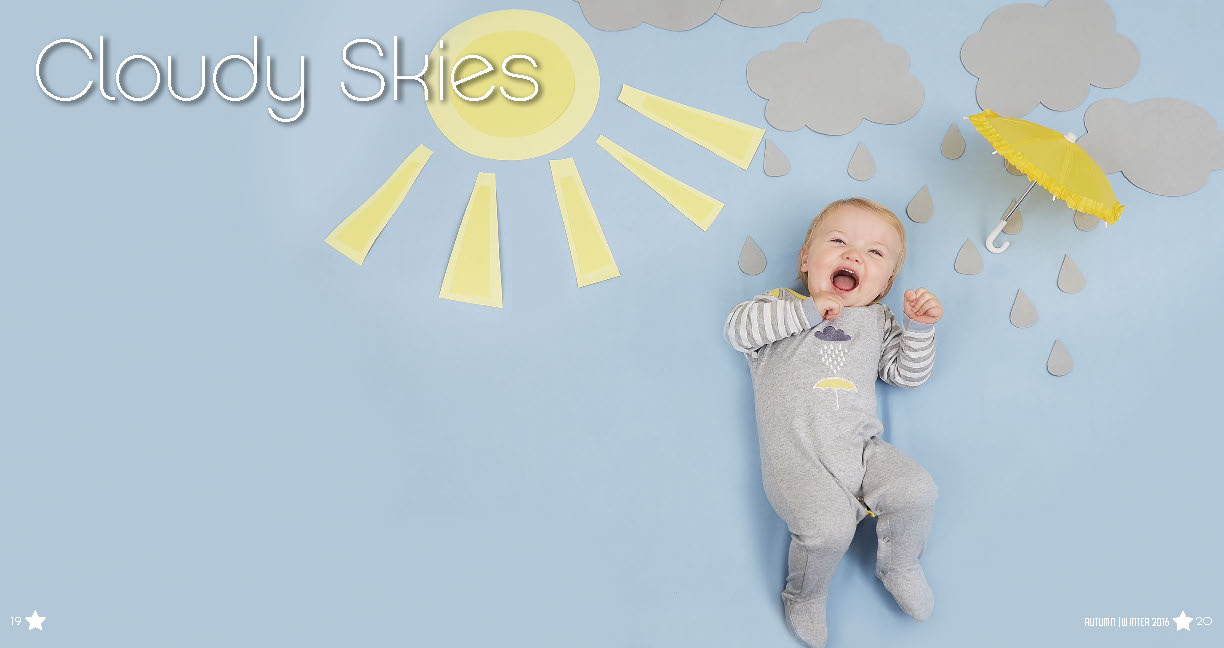 2d & 3d previsualized interaction