Resume
For 23 years Neil has directed design and media
as a producer and manager of integrated marketing campaigns.
in all modern outlets
print | web | cinema | social
Career Summary
• Executive Marketing and Content Creation professional with a proven track record in full-service marketing, covering everything from print media to web pages to social media and video content, creating and implementing executive strategies to drive unparalleled growth and revenue increases
• Achieved a remarkable 400x revenue growth and 5600% traffic growth by implementing a highly effective integrated media marketing and content marketing strategy
• Implemented and designed a Customer Resource Manager (CRM), email marketing lists, and tradeshow follow-up protocols, resulting in streamlined communication and increased sales efficiency for $20K purchases in a $20M sales cycle
• Transformed the brand image of Gepetto Millworks from a simple logo to a comprehensive multimedia presence, including a highly optimized SEO website that generates $2M in annual sales
• Managed over 4 billion AdWords purchases and successfully handled more than 16K search keywords, optimizing ad performance and driving targeted traffic to client websites for improved reach and customer acquisition
• Drove an impressive 400x revenue growth and achieved a significant 4,000% increase in website traffic through integrated media marketing plans, ensuring consistent brand messaging across video, web, print, UX, UI, and CRM designs
Core Competencies
• Executive Marketing Strategies
• Targeted Ad Campaigns CPC & Display
• Maximizing ROI
• Social Media Presence & Growth
• Custom Marketing Materials
• Cinematography/Content Creation
• Continuous Optimizations
• SEO Analysis/Optimization
• Website Creation/Modification
• Comprehensive Brand Strategy
• AdWords & Analytics
• Reducing Costs In Media Market • Improved Customer Acquisition
• Print Media Operations
• Targeted Growth and Acceleration
• Tailored, Evidence-based Solutions
• Channel Growth, YouTube Marketspace
Calmer Cornheads | Vice President Marketing & Sales
: 2019 – 2023
Achieved a remarkable 400x revenue growth and 5600% traffic growth by implementing integrated content marketing strategy
Developed a comprehensive and complex content marketing plan across multiple platforms, executing strategies to achieve record-setting YOY growth across every utilized platform, vastly expanding customer reach and sales growth
Created over 250 YouTube videos and informational web pages, resulting in the broadest content net in the industry genre
Led the production of video content for TikTok, driving 0 to 10K followers in just 6 months and significantly expanding brand reach through informative and targeted videos
Directed and executed complex ad campaigns on Google AdWords and other networks, optimizing targeting and ad placements to maximize ROI, driving improved traffic at a reduced cost
Implemented and designed a Customer Resource Manager (CRM), email marketing lists, and tradeshow follow-up protocols, resulting in streamlined communication and increased sales efficiency for $20K purchases in a $20M sales cycle
Demonstrated exceptional skills in video, web, print, UX/UI, and CRM design, ensuring a curated customer experience across various touchpoints in alignment with comprehensive marketing strategies
Utilized Google Analytics and other data analysis tools to track and measure website performance, resulting in a 50% increase in unique website users and 297% growth since 2015
Significantly expanded Facebook page reach, achieving a 28,000% increase year over year (2017-2022) and reaching 29.3M users in 2022, vastly improving overall sales and customer reach
Implemented effective cost-per-click (CPC) strategies, reducing average CPC to $1.18 in 2022, driving cost efficiencies, and optimizing ad spend to reduce customer acquisition costs while simultaneously improving customer reach
Successfully increased Instagram reach by 246% year over year (2021-2022), reaching 80,713 users in 2022
Drove 250,000 customer interactions per week utilizing social media, customer relationship management software, and ad management platforms to drive sales success across every platform, unifying sales staff interactions with CMS
CASE STUDIES
2019 Media Accrues Value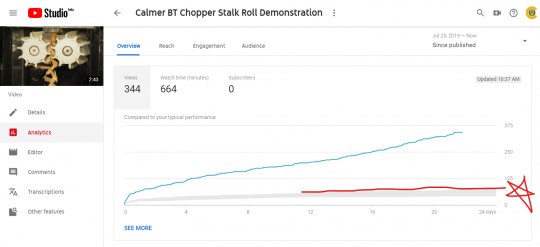 4x Revenue Growth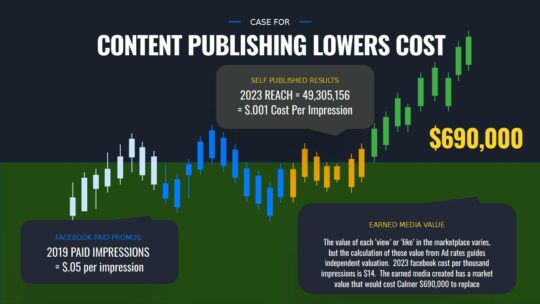 RI International Social Media For Hiring
: 2021 – 2023
Produced compelling video content aimed at recruiting qualified nursing staff in the mental health subgenre of the healthcare industry, focusing on showcasing working conditions and employee satisfaction
Implemented a targeted content strategy that resulted in a significant reduction in agency nursing spending, saving $23M over 12 months by transitioning to direct hiring practices and eliminating inflated costs associated with agency or temporary hires
Successfully reduced the turnover rate from an initial range of 50-60% by leveraging new content with pre-screening features, ensuring the selection of candidates who were well-suited to the work environment, and increasing first-time-right hires
Utilized social media platforms and digital marketing techniques to effectively promote the video content, reaching a wider audience of potential nursing candidates and enhancing brand visibility in the competitive hiring market
CASE STUDIES
Driving New Hiring With Video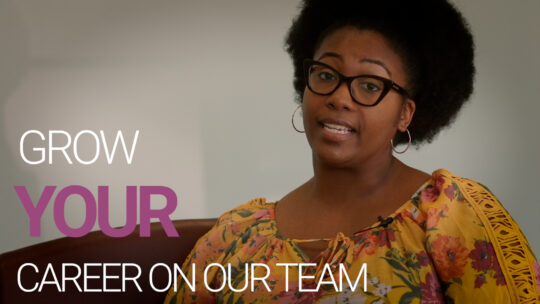 Gepetto Millworks
Director of Marketing and Brand
: 2009 – 2023
• Transformed the brand image of Gepetto Millworks from a simple logo to a comprehensive multimedia presence, including a highly optimized SEO website that generates $2M in annual sales
• Pioneered a targeted and complex media strategy across physical and web media platforms to spur growth after 2009 building trades crash
• Crafted a high-end woodcraft look and feel throughout the brand's visual identity to align with the quality of the custom-made pieces and effectively attract clientele seeking made-to-order craftsmanship
• Designed and implemented a branded sales packet featuring tactile materials, including mailing it to prospective contractors, enhancing the company's professional image and leaving a lasting impression
• Developed an SEO-focused website with integrated galleries, video content, and contact forms, leveraging complex CRM automation to streamline lead generation and customer relationship management
• Produced captivating architectural photography to populate the website with SEO-optimized images, enhancing visual appeal and driving organic traffic from search engines
• Leveraged social media platforms and YouTube search results to engage with the target audience, generating new contracts and opportunities for complex built-to-order millwork renovation projects
• Played a key role in establishing and cultivating a successful social media niche for the business, positioning Gepetto Millworks as a go-to source for custom and antique/historical millwork renovations
ONLINE MARKETING Campaign Manager
: 2000 – 2023
• Managed over 4 billion AdWords purchases and successfully handled more than 16K search keywords, optimizing ad performance and driving targeted traffic to client websites for improved reach and customer acquisition
• Achieved a remarkable 50% reduction in ad buying costs compared to market PPC search spending, effectively maximizing the budget and delivering cost-effective campaigns with a stellar ROI
• Implemented a strategic approach by aligning on-site SEO efforts with AdWords campaigns, resulting in lower per-ad click costs and a strong presence in both natural and sponsored search results
• Demonstrated expertise in prospecting through the display network, effectively targeting and acquiring new leads through strategic ad placements
• Designed and executed remarketing ad campaigns specifically tailored for a 3-month high-ticket sales cycle, effectively nurturing leads and driving high-performance conversions
• Developed and implemented a sequential YouTube ad campaign that generated 1.5K conversions, utilizing strategic storytelling and optimized targeting to engage and convert the target audience
• Drove an impressive 400x revenue growth and achieved a significant 4,000% increase in website traffic through integrated media marketing plans, ensuring consistent brand messaging across video, web, print, UX, UI, and CRM designs
Kroenke Sports & Entertainment
   Sportsman's Channel
: 2013-2018
Solo remote producer of adventure reality tv in the hunting and fishing genres produced over 300 episodes
Production team producer of Guns & Ammo, Gallery of Guns & studio and field based interview and general interest shows
Managed production teams from 5 to 15
Managed production budgets from 250,000 to 2million
Delivered client success in the field and annual budgeting
Circled the Globe 3 Times Annually in travel miles
Logistics, planning, scheduling and remote working from 2013 onward
Creative Direction
In a world of visuals, finding opportunity and providing distinction for print, web, photo and video.
4,200,000,000
Adwords Purchased
2 Billion impressions
23 years experience in SEO & PPC
SEO Content
Content management for traffic driving 4000% traffic growth
$15k month savings over industry standards.
Data Design
Structuring data for usability UI, UX and ecommerce presentations. Managing workflow data for output between creative and accounting or freelance talent.
250+ Episodes Directed
Video & lifestyle brand developement in reality TV and info-entertainment presentations.  Solo production in far-flung places; and team management from craft servcies to grip and electric.
Creative Writing
From world travel to product reviews engaging imagination in text.  Communicating complex business process in language and design.  Capturing minds and hearts in compelling sales.
Photography
Capturing the emotional moment, or producing a successful mulit-day commercial project with set-building and lighting design.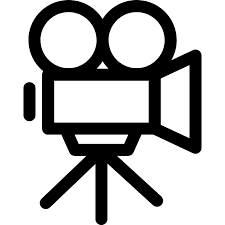 Storytelling without relying on a cut.
Classical lighting design & complex compositional elements.
Geo-orbital phenomenon timing and capture.
User Experience
the first recording of the wording "user experience" was in a job title for Don Norman as he started working at Apple in 1993.  Improving the experience of any aspect of using a product proved to be a profitable business strategy.
Cinematography

100%

100%

Still Photography

100%

100%

Lighting Design

100%

100%

Set Building & Dressing

100%

100%

Photoshop Retouching

100%

100%

Video Editing

100%

100%
Talent Direction

80%

80%

Team Management

90%

90%

Proposal Writing

85%

85%

Script Writing

75%

75%

Sound Production

65%

65%

On-set skills

99%

99%
Adobe Creative Suite

100%

100%

Graphic Design

100%

100%

Packaging Design

75%

75%

Web Design UI – UX

95%

95%

Campaign Direction

100%

100%

Brand Design & Deployment

100%

100%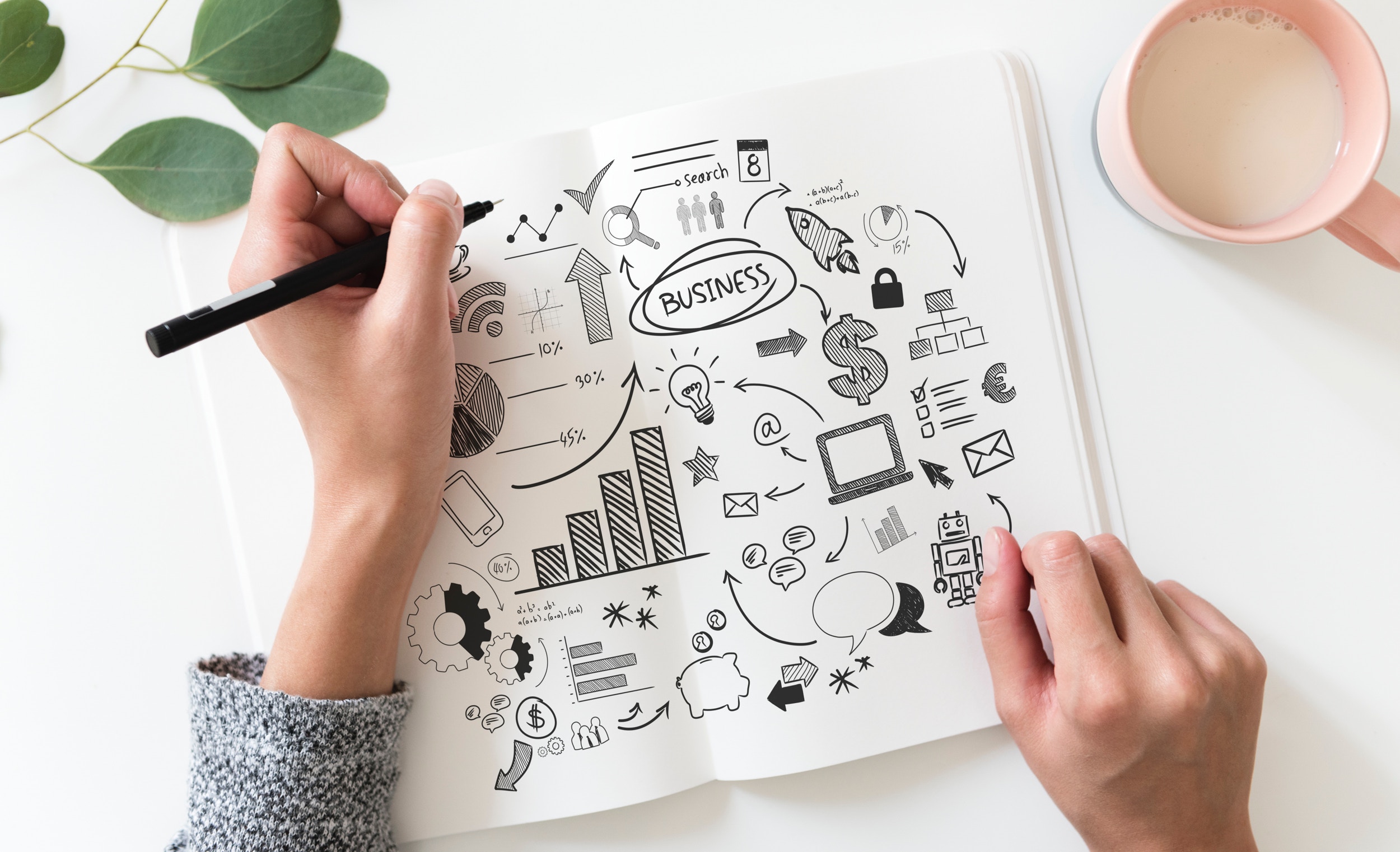 Experience Design
From conceptualizing, designing and prototyping digital products to curating brand experiences. From art directing photoshoots to social media content, I am all about approaching problems from the user and consumer point of view and crafting solutions that combine brand value, experience design and technology.
Direction from CHAOS
Using analytics and intuition to find the target market and get the message or service into the market takes a high level of skills and practice. Marketing is no longer putting your logo on promotional pieces. Overcoming saturation with creativity remains an art in the marketplace.
Career Level Leadership:
Lead, manage, and perform initiatives, advertising, and campaigns to budget and performance.
Lead and manage marketing team to department and company priorities and eliminate roadblocks.
Lead, manage, and perform development and design of marketing material within branding direction.
Lead, manage, and perform branding and messaging opportunities at in-person company events.
Coordinate in-city promotional and marketing activities with Sales department managers/staff.
Lead a strategic customer experience roadmap to improve alignment between branding and experience.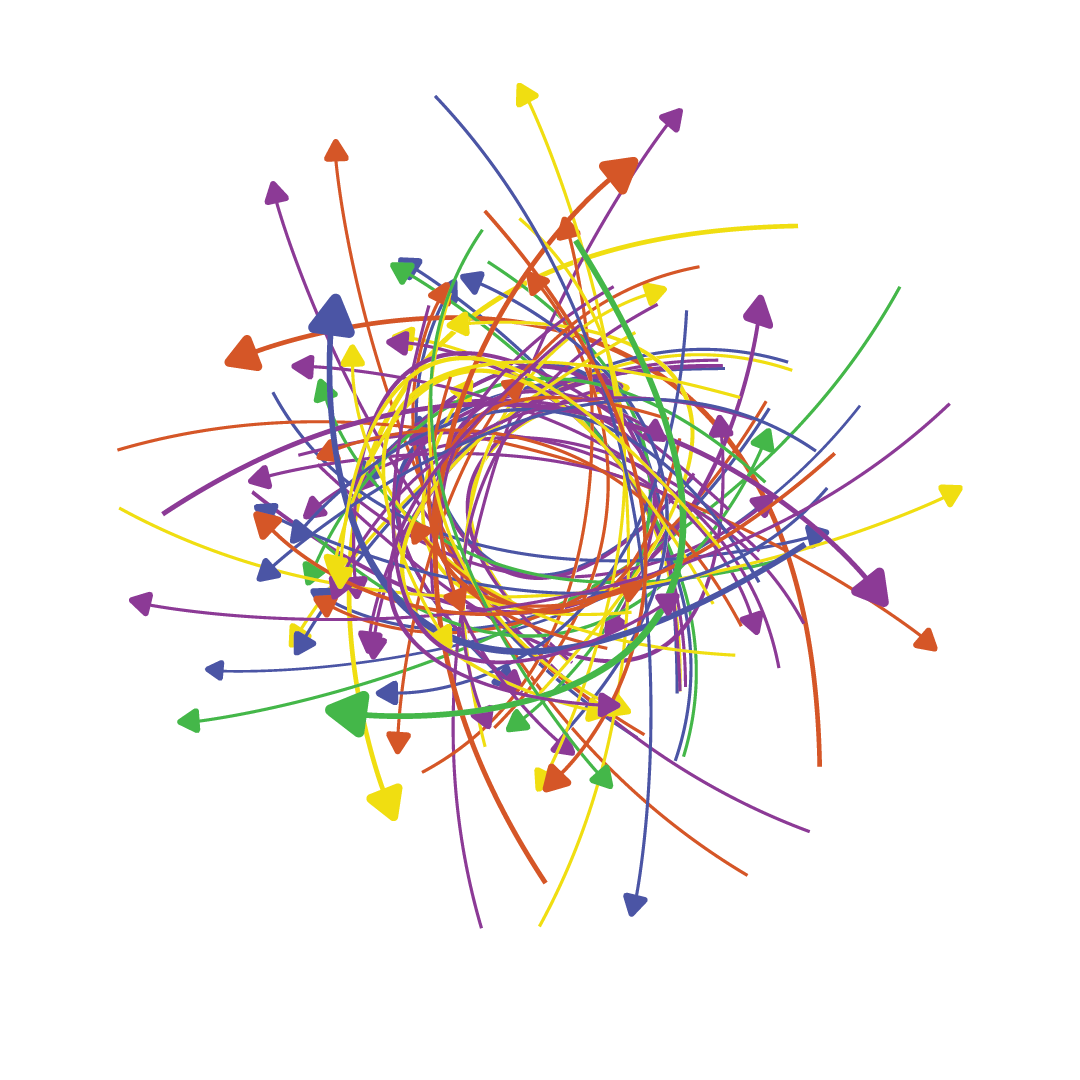 Supervisor of 20

80%

80%

Art Direction Leadership

100%

100%

Boardroom Presentation

100%

100%

Client Relationships

100%

100%
Freelance Hiring

100%

100%

Group Processing

100%

100%

Brainstorming & Problem solving

100%

100%

Time Management

65%

65%
Video Production Costing

80%

80%

Budgeting & Costing

100%

100%

Task delegation and reporting

96%

96%

Results analysis

78%

78%
Neil directed me comfortably.  I have lots to say, but get so nervous I trip on my words.  I'm a wordsmith, and Neil would help edit me on the fly into the time constraints keeping the eloquent bits and helping me leave the rest behind.  Besides the fact that I looked cooler in Neil's footage than other camera operators or directors; he's the guy I want to spend the day in the pit with.  Meaning, his relaxed but confident demeanor and good conversation skills help the time pass on these difficult and wild shoots.
Neil is possibly the most talented photographer I've ever met. While some people take pictures, others are Artists. Artist describes Neil. From his technical skills to his mastery of composition I am always in awe.
Neil is one of those thoroughly creative, aesthetically genius people that I strive to compare myself to in my own work.
Neil is one of the most talented individuals I have ever met. I hired Neil on multiple occasions for consulting, coaching and training of my digital workflow and compositional technique. Neil's skills as a artist combined with his incredible talent for digital media management and ease of workflow far exceeds anyone I know in this industry. If you hire Neil prepare to be amazed.
Neil is an incredibly innovative, hardworking, out-of-the-box thinker and worker. He is an asset to any team, and would be an incredible creative resource to any company.
I would highly recommend him for any creative position!! At Rockin Baby he saved us money on printing, moved effortlessly through communications bottlenecks on set, and shortened our creative delivery timelines by 3 or 4 weeks.
I had the daunting task to create a management system for our three warehouses on three continents, online transactions in 4 currencies, wholesale & retail pricing, and Neil saw the Magento website build through to completion in 3 months!!!!!
Mr. Cowley and I have traveled to numerous destinations both U.S. and abroad to film, and I
have always been pleased when he was assigned to me. He is extremely intelligent, always maintains a good sense of humor, and consistently works as long as it takes and goes to whatever lengths necessary to get the job done. He is both technically skilled and technologically advanced, and, unlike many of his peers, expends a great deal of thought and effort prior to a shoot making certain that he is prepared and has the proper equipment for the job. [continued]
Neil is absolutely one of the most creative and inspiring humans I've had the opportunity to have worked with. He knows his trade. He knows precisely how to combine branding efforts with our companies trajectory with the utmost of ease. His knowledge and sense of urgency to proactively utilize not only the typical SEOG data in respect to programming and design, his approach allows for great transparency and communication. This has opened up far reaching avenues of specific brand marketing for us. Our launch that will be soon, has been met with excitement and already proven with Neil's proprietary services to directly reach not only our doors and pages, yet far beyond. We are a global resource that has been globally transformed to match our future positioning for Sales and Marketing! All thanks to Neil's persistence and skill sets that aligned our past to our future! Thanks Neil. The only loss that companies encounter by not having Neil to compare their data or create their content, can't be measured witnessed until you retain his services. He is as sought after as one can get in his field. Get in line to sign up!
Neil is by far the most talented videographer, techi - artist I've ever had the pleasure of working with. He takes your visual dreams and makes them a reality! I would highly recommend him if you wish to take your event or business venture to the next level!!
Neil takes initiative, and completes the basic goals while looking for those beautiful shots only he brings back.  As producer of an adventure and wilderness TV show for over ten years, the camera operators who excel are few and far between.  It's too easy to get the safe shot, and yet Neil communicates well to set the stage and executes the difficult shots. He comes back with a more nuanced story line and the elegant and artistic moments that bring a final edit from mundane to sensational.  I have worked with Neil from the Kalahari desert to the Colorado mountains and seen maintain his equipment from 100 degree heat to -20F cold while in a good humor. His up-before-dawn and late night time lapses are the most dramatic elements in our show's history.  He collaborated with me to design a hero style show opener that utilized slow motion footage.  His quad-copter or "drone" flying footage was the first in our show's history, and still the most interesting!
Neil has an incredible eye for images, and presents a new reality through his photographs or cinematic content. Whenever I've had the pleasure of working on a job with Neil, he's always been a complete pro, focused on his work and considerate to other professionals who needed to share the same work area. And, he could always add some levity to the situation, even if things weren't going perfectly. I would work with Neil any day, and not hesitate to recommend him.
Neil Cowley is beyond talented. He's a self-starter, a self-generator, and selfless with his wonderful, creative ideas. He's always striving to bring his readers beyond the obvious elements of the story.
As a field producer/director, I have worked with Neil for 4 years and on each production he has been a key member of the team. Neil has a comprehensive understanding of camera equipment, lighting and cinematography. I can rely on Neil to creatively capture the image I have for each shot. With a ever cheerful attitude Neil inspires the whole crew to be more creative and makes each shoot a fun atmosphere. I highly recommend Neil as a go to Videographer in any circumstance. Whether you have a highly controlled set or you are capturing fast ever changing action Neil is a great hire for your next production.
Neil designed our first website and would always lovingly add his expert eye to our mailing and publications.  He always took the time to help me learn what he was seeing, or how it would help communications rather than just show me he could do it better.  Neil was there to do strategic thinking, branding and opportunity identification.  He partnered with me in reaching donors as effectively as consumers, and helped me communicate those emotional cues that are the motivation for donating just like purchasing.  Neil was also able to utilize common print formats to allow us to give away print pieces and mail effective communications that had a cohesive style and message on our minuscule budget.
I was very hesitant to spend on getting Neil to Uganda for the purpose of making video:  how could he do better than a team with college degrees?  But he did - piece was the first successful 3min video that shows what we do, and the people of Uganda in their natural state without overt or manipulative 'tone'.  These video pieces helped introduce me to fundraising audiences as I was invited to speak in schools and churches across the country raising thousands of dollars and impacting tens of thousands of individuals in Uganda.
I have worked with Neil for 4 years on 12 different shows.  Each time I log and watch through his footage he brings a creative eye to the production. Neil is a consummate professional that is calm, works at whatever pace fits the set, and captures the shots that shine. I really like working with Neil and would recommend him for your production team.
Brands:
Calmer Corn Heads
Rights of Nature Campaign
Kodak
Baush & Lomb
UPS
Beretta
Sig Saur
Smith & Wesson
Ruger
North American Whitetail
Petersen's Hunting
5LINX
Constellation Brands
Laserlyte
CZ USA
Positions:
Director of Integrated Marketing – Calmer Corn Heads – 4 years
Marketing Director – Gepetto Millworks : 9 years *
Marketing Manager – Parker Fabrication : 2 years *
Adwords & PPC Consultant : Synergetic Industries : 1 year *
Graphic Designer : Boulder Rights of Nature : 2 Years*
Brand Manager : Rockin Baby : 2 years
Field Director : Kronke Sports : Sportsman's Channel : 5 years
Freelance Video Director : 22 years*
Branding + Marketing : Ugandan Water Project – 8 years
Freelance Photographer : Rochester NY 12 years
Web Designer : MicroTraining – 2 years
Graphic Designer : Houghton College – 4 years
*currently under management